By Don Berryman
One of my favorite records is Smokin' at the Half Note by Wes Montgomery and the Wynton Kelly Trio. I am not alone in my admiration for that album, Pat Metheny called it the greatest jazz guitar album every recorded. So I was really excited to hear about this release of more live performances by Wes Montgomery with the Wynton Kelly Trio recorded that same year at the same club. Most of the performances on Maximum Swing were originally recorded when aired on radio broadcasts hosted by Alan Grant for his WABC-FM radio show Portraits in Jazz and his announcements and introductions are on the recording. Produced by Zev Feldman and spanning 3 LP's, the release includes a booklet which contains a comprehensive essay about Montgomery and Kelly's Half Note recordings by historian Bill Milkowski and articles by Ron Carter, Herbie Hancock, Bill Frisell, Mike Stern, and Marcus Miller as well as vintage photos from the Half Note.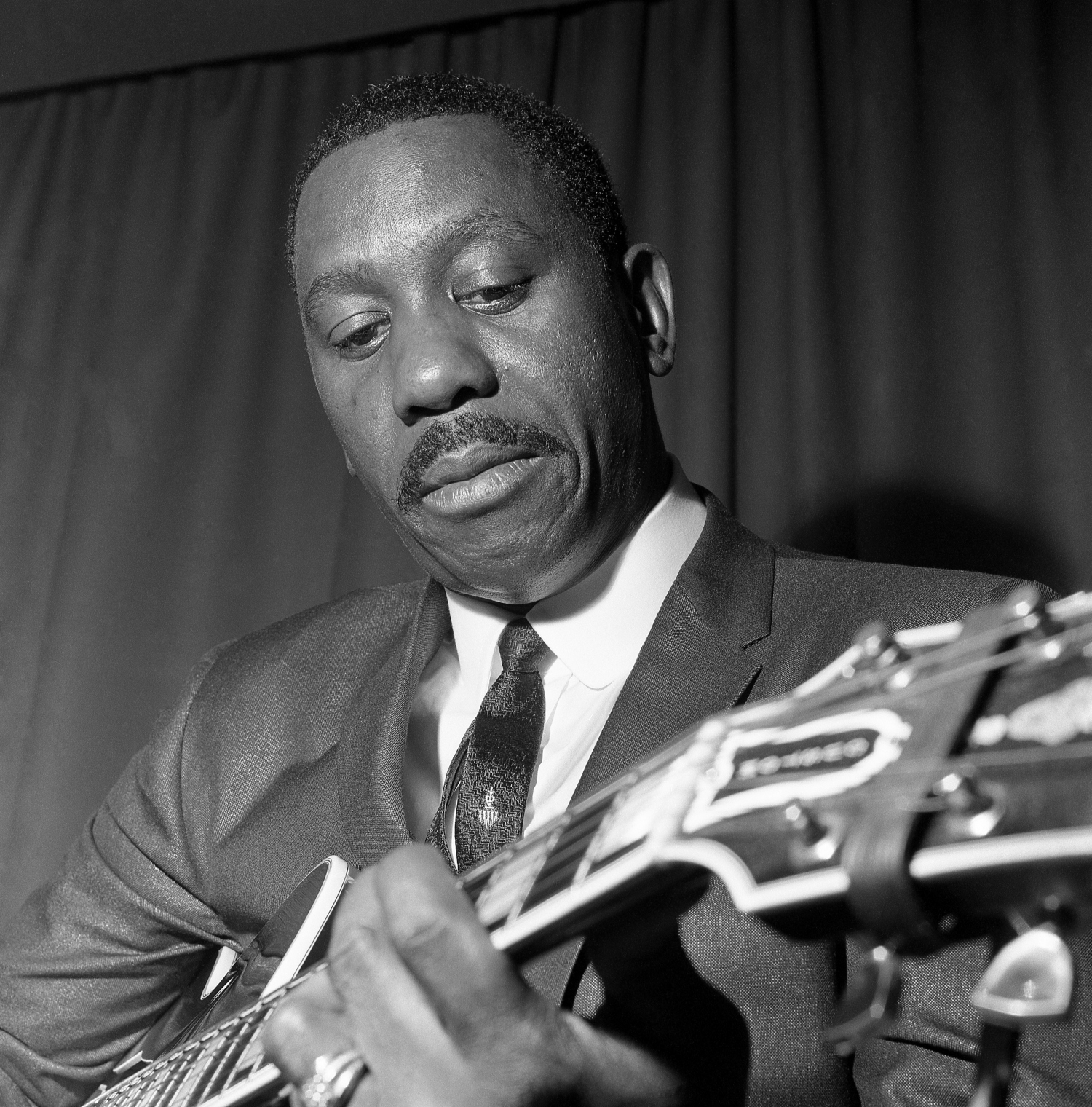 Jimmy Cobb plays drums throughout all tracks. The Wynton Kelly trio member Paul Chambers plays bass in Side A only and a sub of the highest caliber, Ron Carter, on Side B. Herman Wright plays on the first three tracks on side D, and Larry Ridley on the rest. The first nine tracks are well documented because they were part of the radio tapes recorded live on September 24, November 5th, 12th and 19th. The remaining 5 tracks are more mysterious in origin and simply labeled "late 1965". They are assumed to have been a recording made from the audience and you can hear a little chatter at a couple of points. Although the recording did not have as good a mic placement as the tracks recorded for broadcast, they captured the longest performances, allowing the musicians to stretch out and explore further. "Cherokee" clocks in at 10:39, "The Song Is You" at 16:18, "Four On Six" at 10:45, and "Star Eyes" at 15:31.
The album opens with the ballad "Laura" with a tremolo effect on the guitar and a slow tempo and then about two minutes in, Wes switches to a double time feel and it swings like anything and only slows again for the final minute. There is never a dull moment as every tune is a burner; the highlights for me are their take on Coltrane's "Impressions", Montgomery's "Four on Six" and the standard "Autumn Leaves".
Wes Montgomery/Wynton Kelly Trio Maximum Swing: The Unissued 1965 Half Note Recordings  on Resonance Records will be released on 3 LP's on Record Store Day November 24th. A release of CD, digital streaming and download will be on December 1st.