By Don Berryman
Cal Tjader Catch The Groove: Live At The Penthouse (1963-1967) on the Jazz Detective label
As a music fan what I love the most is hearing a band perform live in an intimate space. There is something about the energy between the audience and the artists that is magical.  The best live recordings capture that magic. And this previously unreleased live recording from vibraphonist Cal Tjader does just that.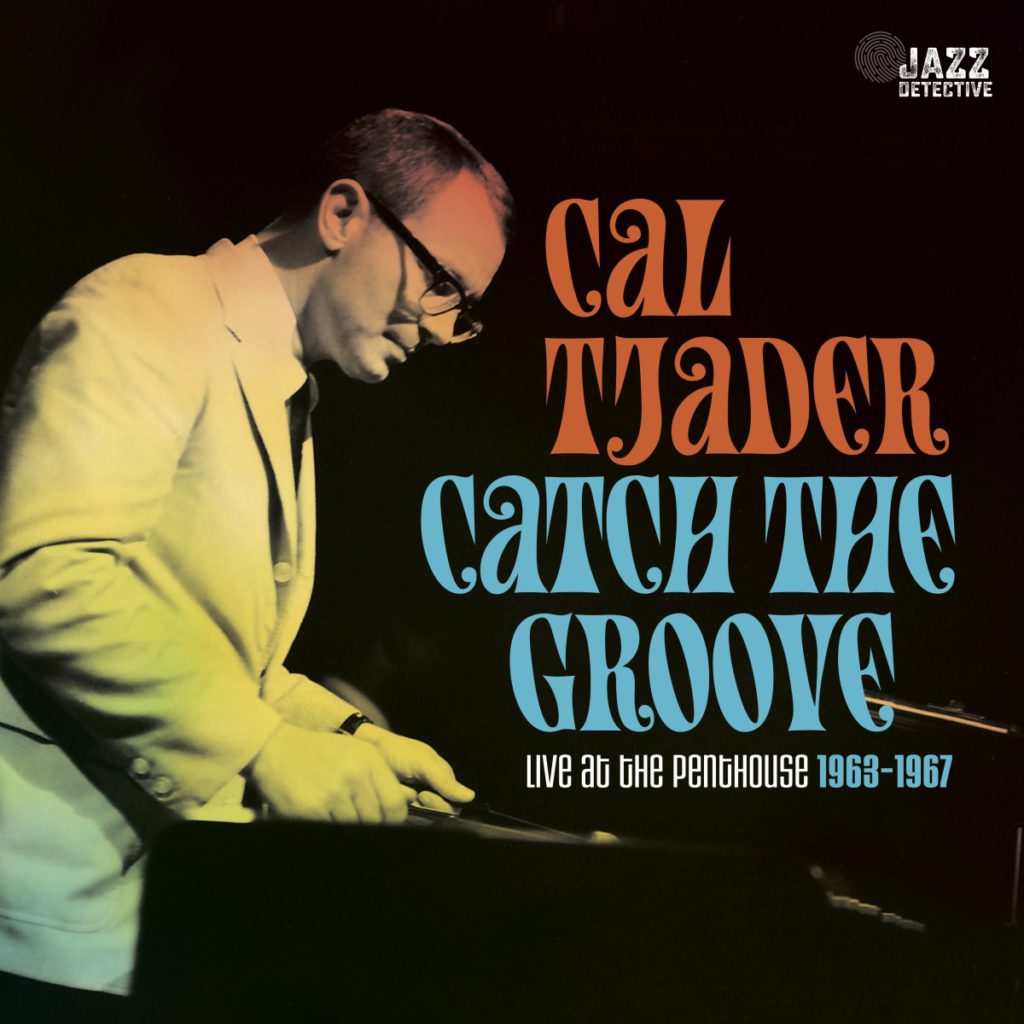 All of the performances heard on this 3-LP set are previously unreleased. Vibraphone legend Cal Tjader is heard with a variations of his quintet, backed by pianists Clare Fischer, Lonnie Hewitt and Al Zulaica, bassists Fred Schreiber, Terry Hilliard, Monk Montgomery and Stan Gilbert, drummers Johnny Rae and Carl Burnett, and percussionists Bill Fitch,and Armando Peraza. Each of the six LP sides contain a recording from a different date. Just as with Ahmad Jamal Emerald City Nights: Live At The Penthouse, the radio tapes from broadcasts live from the Penthouse Jazz Club in Seattle on KING-FM provided the source for the recording. Produced by "Jazz Detective" Zev Feldman the package includes  interviews with Poncho Sánchez, Eddie Palmieri, Joe Locke, Gary Burton, Carl Burnett, and a statement by Tjader's son and daughter Rob and Liz Tjader. The extensive booklet also contains previously unpublished photos by Ray Avery and Fred Seligo.
Cal Tjader was significant as a vibraphonist but also a pioneer in Latin jazz. His career began as a drummer/percussionist with the Dave Brubeck band in the 1950's and later moved to focus on the vibraphone. In the liner notes, vibraphonist Gary Burton says, "I felt that Cal made a unique and important contribution to vibes history. Although he was an unlikely guy to do it, he played a significant role in blending jazz and Latin music. I say unlikely because he didn't come from a Latin background. But he really brought together some of the most important musicians of that genre and became very popular in a field that most jazz people never knew about."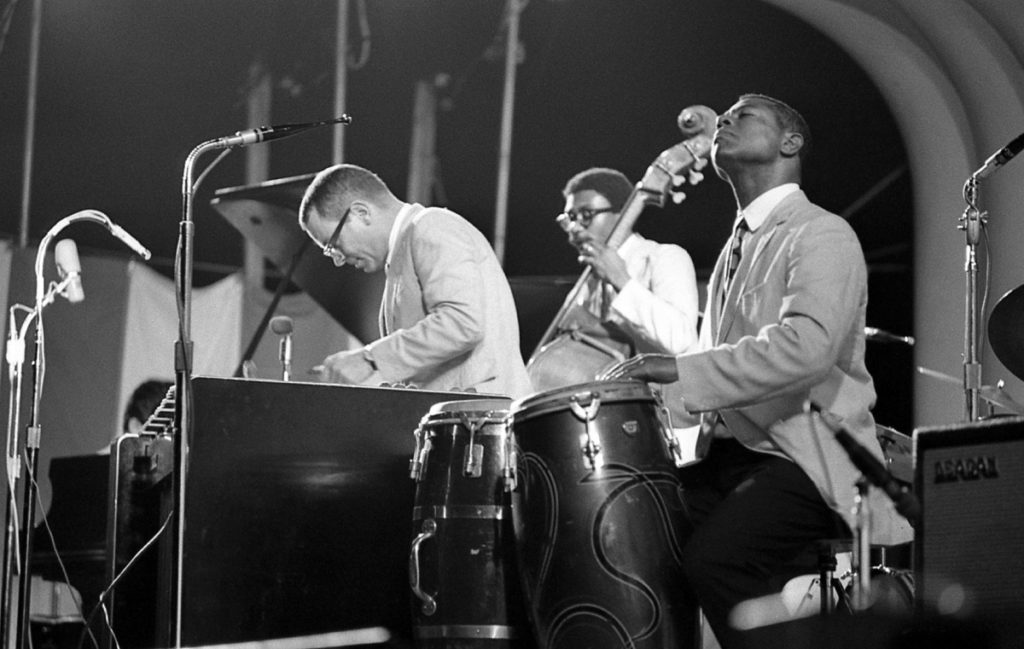 Side A opens with a swinging version of "Take the A Train " and Side F closes with a latin jazz take on the Accosian's folk-rock ode to cannabis "Along Comes Mary". In between, the recordings capture Tjader's quintet working through a number of tunes, including a handful of Tjader originals, jazz standards, and Latin numbers. Moving from ballads to burners the groove is infectious. Congruero Armando Peraza's original "Maramoor Mambo" is sure to get your feet moving. The bass work by Monk Montgomery on "On Green Dolphin Street"" is mesmerizing.  Tjader's only known recording of Billy Strayhorn's "Lush Life" also appears in the final set and it is a treasure.
This 3-LP deluxe set releases on Record Store Day, November 24th, 2023. The Double CD and digital release will take place on December 1st
More previously unreleased live records ro be released on Record store Day:
Ahmad Jamal Emerald City Nights: Live At The Penthouse (1966-1968)
Emerald City Nights: Live At The Penthouse 1966-1968 is the third set of previously unreleased recordings of the iconic pianist Ahmad Jamal, captured live at the Penthouse jazz club in Seattle with bassist Jamil Nasser and drummer Frank Gant. 2 LP set.
Wes Montgomery/Wynton Kelly Trio Maximum Swing: The Unissued 1965 Half Note Recordings
Previously unreleased recordings from jazz guitar giant Wes Montgomery and the Wynton Kelly Trio at the Half Note jazz club in New York with drummer Jimmy Cobb and bassists Paul Chambers, Ron Carter, Herman Wright and Larry Ridley. Limited Edition 3 LP set.  Read my review here
These aren't the only previously unreleased live jazz recordings to come out on this coming  RSD.  Although have not yet had the opportunity to hear the following LPs, I eagerly anticipate their release on November 24th:
Bill Evans Tales: Live In Copenhagen (1964)
is a never-before-released recording of piano great Bill Evans, with bassist Chuck Israels and drummer Larry Bunker, captured at the Radiohuset and TVBYEN studios in August 1964. The Limited Edition LP on 180g vinyl includes a booklet with rare photos, liner notes and interviews. Available exclusively for RSD.
Con Alma: The Oscar Peterson Trio — Live in Lugano, 1964
Oscar Peterson's trio with Ray Brown and Ed Thigpen is widely regarded as Peterson's "classic trio," considered by fans the most popular and in-demand of his long, storied career and featured on releases such as 1963's Night Train and 1964's We Get Requests. For RSD Black Friday on limited edition translucent light blue vinyl.
The Dave Brubeck Quartet – Live from the Northwest, 1959
These previously unreleased sessions were recorded in April 1959 at the Multnomah Jazz Club and Clark College, both in the Portland Oregon area. Four months later, the Dave Brubeck Quartet recorded their legendary album, Time Out.
Support your local record store!