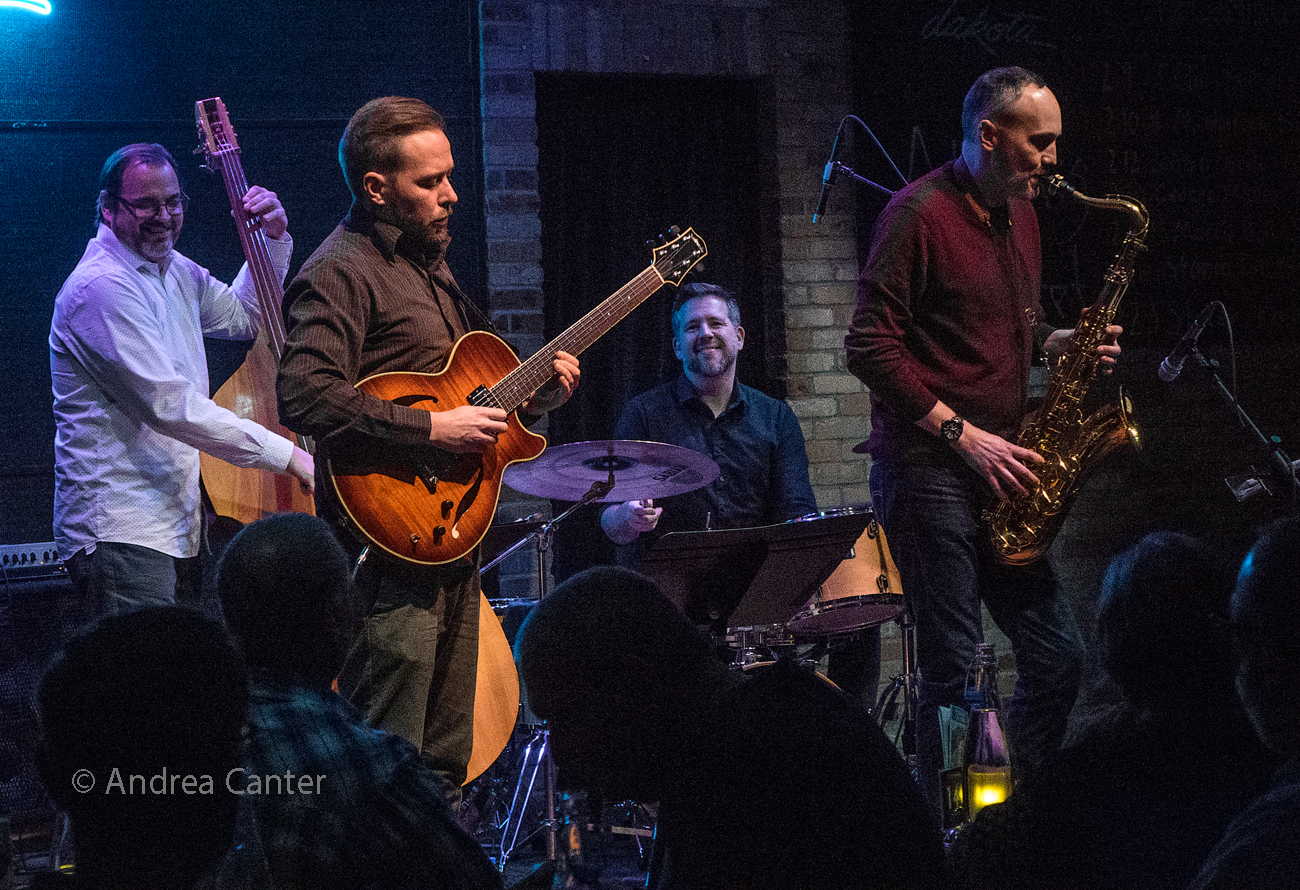 If jazz in November is anything like what we experienced in October, then I better up my vitamins… This edition of The Lead Sheet will be shorter than usual – too many gigs, so little time… Fewer listings is no reflection on the number of upcoming great performances, and I urge you to review the calendars at your favorite venues, and listen to promos on KBEM radio.
Looking Back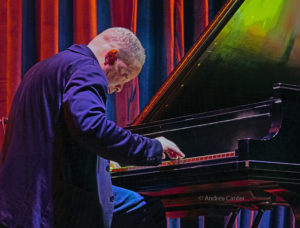 October was one of the strongest months of modern jazz in the Twin Cities since our return to Post-CoVid "normal." Or maybe I got out more? Personal highlights: The Will Kjeer Trio at Jazz Central (October 6) reminded us what we already knew—young pianist Will, now completing graduate studies at Juilliard, is a top talent well beyond his native Twin Cities. Playing with Ted Olson on bass and his uncle Kenny Horst on drums, he approached standards with abstract deconstructions that ultimately sounded familiar theme, his "Skylark" especially beautiful, wandering in a good way, nearly heart stopping. Another Twin Cities native, now internationally renowned pianist Craig Taborn, returned solo to the Icehouse (October 24) for a night that rivaled his recent appearance at The Walker, nearly 90 minutes of free-flowing improvisation with an elegantly twisted "But Not for Me" .  Add to those magical evenings the impeccable teamwork of Dee Dee Bridgewater and Bill Charlap (The Dakota, October 7) and Colleen Raye and Rick Carlson (Dunsmore Room, October 15); the often-electrifying sounds of the Ravi Coltrane Quartet (The Dakota, October 19); a CD release featuring former residents, leader/guitarist Park Evans and bassist Brian Courage (Dunsmore Room, October 27), and another installment of Patty Peterson's intimate "Living Room Sessions", this time with keyboard monster Brian Ziemniak in a rare evening on acoustic piano (Dunsmore Room, October 28).
Jazz in November
The Dakota, 1010 Nicollet Mall, Minneapolis; www.dakotacooks.com. A-Train tickets on sale every Monday; public sale every Friday. Music 7 nights/week.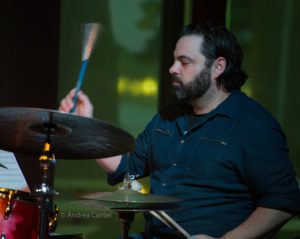 November 1, JT Bates Quartet (7 pm). The "hardest working drummer in the Twin Cities" (or maybe anywhere else), JT fronts a who's who quartet with Michael Lewis on sax,  Bryan Nichols on piano, and Jeffrey Baily on bass.
November 8, Omara Portuondo, World Tour VIDA 2023 (7 pm).  The "Diva of Buena Vista Social Club" and multi-Latin Grammy winner bring her Cuban heat and flair to the Dakota.
November 13. Bobby Commodore Quartet (7 pm).  Mainstay of the local jazz scene from manning the drums for wife Ginger, Moore by Four and more, and running sound from the Dakota to the Twin Cities Jazz fest, tonight Bobby leads his "classic quartet, classic tunes" with a team of area veterans—Doug Haining on sax, Phil Aaron on piano, and Adam Linz on bass.
Crooners Lounge, 6161 Highway 65, Fridley; www.croonersloungemn.com. Music on two stages + bar (and the Belvedere tent from May-October), at least four nights per week. Check the calendar for music in Maggie's Lounge for a free and relaxing way to end the evening after one of the shows, or on Wednesday nights .
November 2, Stablemates with Jake Baldwin, Dunsmore Room (6:30 pm). What happens when you put one of the area's most exciting trios on stage with one of the area's most exciting horn players, in the area's most intimate jazz room? Stablemates (Dale Alexander, Gary Raynor, Jay Epstein) with trumpeter Jake Baldwin in the Dunsmore Room.
November 4, Maud Hixson and Rick Carlson, "The Great American Songbook: The Prequel", Dunsmore Room (6:30 pm). Hot off acclaimed performances in Manhattan, Maud and Rick have long presented the songs of the Great American Songbook. Now they go back farther, mining the music that started it all and previewed the talents of such legendary songwriters as Irving Berlin and Jerome Kern.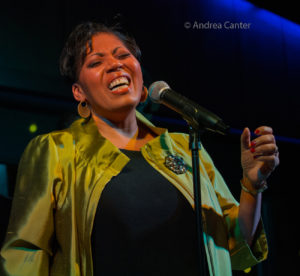 November 16, Joyce Lyons "Exploring Carmen McRae," Dunsmore Room (6:30 pm). Vocalist Joyce Lyons has an affinity for the music of the legendary Carmen McRae, and her fellow explorers include the Twin Cities' best—Phil Aaron on piano, Gary Raynor on bass, and Jay Epstein on drums.
November 19, Zacc Harris Group, Dunsmore Room (6 pm). No finer quintet can be heard in the Twin Cities. Leader/guitarist Zacc Harris brings original music and a cast of heavy hitters—Brandon Wozniak on sax, Bryan Nichols on piano, Chris Bates on bass, Pete James Johnson on drums.
kj's hideaway, 408 St Peter Street, St Paul; www.kjshideaway.com . In the basement of the historic Hamm Building, in the space of the legendary Artists Quarter, kj's continues the great local jazz tradition via Steve Kenny's Saturday Night Jazz series, usually two bands starting at 8 pm (an opener and a headliner).
November 4, Ross Clowser Quartet (8 pm), Music of Art Blakey (9:30 pm).  Opening set features leader Ross Clowser (guitar) with Joe Strachan (piano), Josh Granowski (bass) and Ben Ehrlich (drums). The headliner group pays homage to Art Blakey and the Jazz Messengers, featuring top musicians led by trumpeter Riley Helgesen and pianist Ted Godbout. Rounding out the band—Stephanie Wieseler (sax), Matthew Echols (trombone), Dan Carpel (bass), and Mac Santiago (drums).
November 11, Josh Johnson's Blue Dream (7 pm). A special evening with a new project from saxophonist Josh Johnson blending bebop, hip hop, latin music, and blues. He's assembled a terrific cast with Levi Schwartzberg (vibes),  Will Linstrom (guitar), Robbie Weisshaar (bass), and Miguel Hurtado (drums).
November 18, Trish Hurd Quartet ( 8 pm); Jake Baldwin Quartet (9:30 pm). Piano instructor and pianist, Trish Hurd has supported many young rising stars. Her opening quartet includes Peter Goggin (alto sax), Graydon Peterson (bass) and Ben Ehrlich (drums). Headliner Jake Baldwin is simply a monster on trumpet, and his quartet boasts area stars Toivo Hannigan (guitar), Cody McKinney (bass) and Adam Harder Nussbaum (drums.)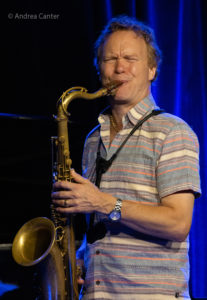 November 24, Pat Mallinger Quartet (8 pm). Special event! Chicago-based, St Paul native saxophonist Pat Mallinger has been performing holiday gigs here since his early days at the old Artist Quarter, and he continues the tradition at kj's. He'll join local favorites Will Kjeer, Chris Bates and Kenny Horst for a night of soaring music.
November 25, Atlantis Quartet (8 pm). The headliner gets the full evening tonight!  A long-running, nationally acclaimed ensemble led by guitarist Zacc Harris includes veterans Brandon Wozniak on saxes, Chris Bates on bass, and Pete Hennig on drums. Their focus is original music.
Jazz Central Studios, 407 Central Av SE, Minneapolis; www.jazzcentralstudios.org . Like a  New York underground  space run by musicians, this recording/performance studio offers music nearly every night, with big band open rehearsals on Tuesdays, mostly local (sometimes national) acts Friday and Saturday nights, special series on Wednesdays, and more.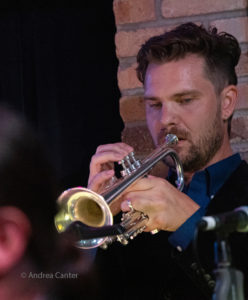 November 3, Jake Baldwin Quartet (8 pm). Since graduating from New England Conservatory, trumpeter Jake Baldwin has been one of the busiest musicians in town, on the road these days with the Four Freshman, garnering a Grammy for his contributions to the soundtrack for the video game"Assassin's Creed: Ragnarok," and  performing with a wide range of local projects. Joining forces with Joe Strachan (piano), Dan Carpel (bass) and Adam Harder Nussbaum (drums), tonight Jake celebrates the music of Kenny Dorham's "Quiet Kenny."
November 15, JCS@JCS (JC Sanford's Creative Collaborations) (8 pm). Every third Wednesday, trombone master JC Sanford hosts a night of creative interplay. Tonight he features Damian Strange (electronics), Cody McKinney (bass) and Craig Hill (drums).
Icehouse, 2528 Nicollet Av, Minneapolis; www.icehousempls.com .  The venue itself is an interesting bit of architecture, truly an old icehouse. There's music every night, usually a Monday night jazz series as well as jazz and other genres throughout the week.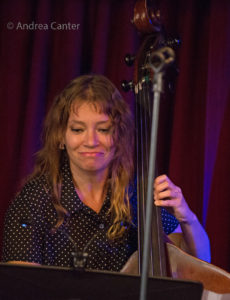 November Monday nights, Jazz curated by Liz Draper (8 pm). Bassist Liz Draper is a 2021 American Composers Forum awardee currently touring with Iris Diment. Her Monday night guests cross jazz, Americana and more,  including DOSH (with Bryan Murray, Jeremy Ylvisaker and Liz Draper) on November 6; a quartet with Krissy Bergmark, Tasha Baron and Natalie Nowytski (November 13); Charma Devora (November 20); and a trio with Jacqueline Ultan, Michelle Kinney, and Liz Draper, followed by Tim Eriksen (November 27).
November 1, Enormous Quartet (8 pm). A long-awaited reunion of this innovative ensemble. Park Evans (guitar) is visiting from Seattle, joining EQ pals Chris Thomson (sax), Chris Bates (bass) and Joey Van Phillips (drums).
November 28, Interstellar Cowboy Band (9 pm); Jeremy Ylvisaker opening (8 pm). Innovative interpreters of the intersection between modern jazz, outlaw country, folk, rock and electronic, the band includes Ross Clowser (guitar), Bryan Murray (sax), Joe Strachan (keys), and Tarek Abelqader (drums). Multi-instrumentalist Jeremy Ylvisaker opens.
MetroNome Brewery (Fingal's Cave), 385 Broadway. St Paul; www.metronomebrewery.com.  Since opening just a couple years ago, this Lowertown nightspot has become a consistent purveyor of the area's best jazz. See their full schedule online.
November 3, Atlantis Quartet (7:30 pm). Gaining a national reputation for their original music and stellar interplay, Atlantis includes Zacc Harris on guitar, Brandon Wozniak on saxes, Chris Bates on bass and Pete Hennig on drums.
November 7, Red Planet (7 pm). One of the longest running ensembles in the metro, Red Planet (Dean Magraw, Chris Bates, Jay Epstein) takes the First Tuesday slot at MetroNome every month. Join them as they explore the galaxy of jazz.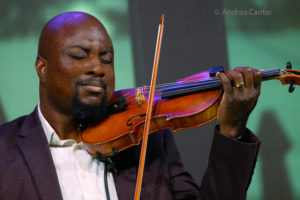 November 8, Minneapolis Strings Project (7 pm). Once per month, MetroNome presents an evening sponsored by the Minnesota Guitar Society. Tonight, a relatively new ensemble, the Minneapolis Strings Project features top jazz string artists Ernest Bisong (violin), David Feily (guitar) and Jeff Bailey (bass). Guitarist Scott Keever opens at 6 pm.
The Lexington, 1096 Grand Av, St Paul; https://thelexmn.com.  One of the old classic restaurants of St Paul, the Lex also sports a long-running series of weekend jazz in its Williamsburg Room, usually a duo or trio of the metro's finest. It's not the same as listening in a music club like the Dakota or Jazz Central, but the noise level is usually quite moderate and the musicians are not playing background music! See full schedule on website and be sure to make a reservation for the Williamsburg Room. Music 7-10 pm with a $5 cover added to your bill.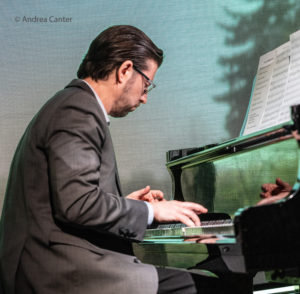 November 3, Ted Godbout Trio. Maybe not as familiar to audiences yet but Ted Godbout is definitely one of most talented and versatile pianists in the metro. His trio includes high end support from bassist Matt Peterson and drummer Abinet Berhanu.
November 4 & 24, Virgo Trio. Nothing could be finer than pianist Chris Lomheim with bassist Tom Pieper and drummer Reid Kennedy.
November 17-18, Joel Shapira Trio. Definitely one of the busiest musicians in town, guitarist Joel Shapira leads a  trio including Chris Lomheim (November 17) or Benny Weinbeck (November 18), with veteran bassist Tom Lewis.
More Jazz in November!  Note that some venues do not publish a music calendar or do not post their schedule until the first of the month, or later!
November 7, Connie Evingson with Sanford Moore, Minneapolis Woman's Club, 410 Oak Grove Street, Minneapolis (6:30 pm). The monthly installment of "Jazz I n the Lounge" brings together vocalist Connie Evingson and pianist Sanford Moore, longtime collaborators with Moore by Four. www.womansclub.org
November 12, JazzClectic with Maryann and the Moneymakers, Mall of America, Huntington Bank Rotunda (3 pm). KBEM Jazz Radio presents its monthly JazzClectic program, this month featuring the swinging voice of Maryann Sullivan and her equally swinging partners, the Moneymakers (Doug Haining, Tom Lewis, Trevor Haining) performing such classics as  Fats Waller, Billie Holiday, Count Basie, Duke Ellington, Peggy Lee and more. www.jazz88.fm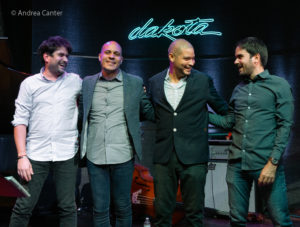 November 15, Harold Lopez-Nussa with Gregoire Maret,  Cedar Cultural Center, 416 Cedar Av Minneapolis (7:30 pm). Cuban pianist Harold Lopez-Nussa has dazzled crowds at the Dakota, and now makes his Cedar debut touring with a new release, Timba a la Americana, a vibrant project inspired by the pianist's recent decision to leave his Cuban homeland and begin a new life in France. Featuring harmonica virtuoso Grégoire Maret, Luques Curtis on bass and Harold's brother Ruy Adrián López-Nussa on drums. www.thecedar.org
November 24-25 (7 pm) and 26 (2 pm), St Paul Chamber Orchestra with Gabriel and Jeffrey Kahane, "Rhapsody in Blue", Ordway Theater, 345 Washington Street, St Paul. An evening of Kern, Gershwin and Gabriel Kahane originals, with the centerpiece, dad Jeffrey's performance of ""Rhapsody in Blue" with the renowned SPCO. https://content.thespco.org/events.