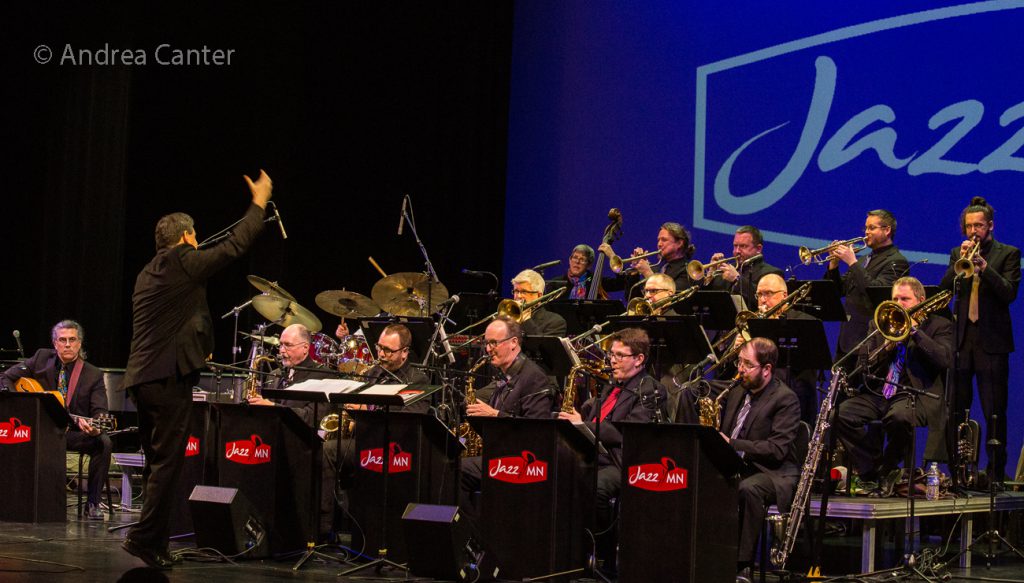 On April 8th, 2019, the JazzMN Orchestra holds its final concert of the season. But this event not only marks the season finale, it will be a celebration of JazzMN's 20th anniversary. JazzMN's first concert was held on the eve of Duke Ellington's 100th birthday in April 1999 at the Fitzgerald Theater, with guest artist Buddy DeFranco and guest vocalist Bruce Henry. The April 2019 concert, taking place at JazzMN's new venue, the Chanhassan Dinner Theater, will feature LA saxophonist Bob Sheppard. Led by Artistic Director Doug Snapp, the program will feature audience favorites (as determined through patron surveys) from JazzMN performances over the past 20 years.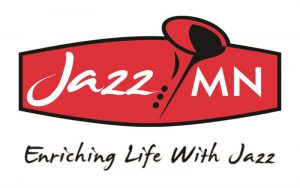 The 20th Anniversary Celebration also marks an important new beginning for the organization!  Following a comprehensive strategic planning process with the support a Metropolitan Regional Arts Council (MRAC) grant, JazzMN's Board of Directors established a new mission and vision for JazzMN: to cultivate the love of jazz by delivering a relevant, meaningful and vibrant jazz experience that is attractive to a wide variety of audiences. But perhaps even more noteworthy is the announcement by JazzMN's founder, Dr. Douglas Snapp, that this will be his final year as JazzMN's Artistic Director.
JazzMN History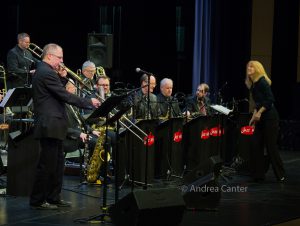 Since its founding in 1998 as a 501(c)3 nonprofit, JazzMN has followed its mission to promote, preserve, and perpetuate America's indigenous art music: jazz. Following the model of the classical orchestra, JazzMN has performed at a high level of musicianship, featuring the best of local professional jazz musicians and world-class guest artists. Each season, JazzMN performs a broad range of jazz repertoire spanning classic and contemporary styles, included works in Swing, Fusion, R&B, Latin, Rock, and even Rap genres.  This effort to program works from Classic to Contemporary ties with JazzMN's efforts to present jazz as an American art form that crosses age and race barriers.
Like the format of orchestras in the "big band" era, JazzMN concerts often feature band members as soloists, providing them with the opportunity to hone their skills and perform a wide variety of repertoire that highlights the fire, precision, and beauty of a jazz orchestra.  Additionally, concerts often feature original compositions and arrangements by JazzMN musicians as well as by guest artists.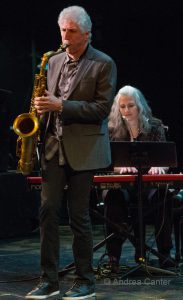 Over its two decades, JazzMN has presented more than 70 season concerts (3-4 per year), with dozens of additional performances, often free, at jazz and arts festivals around the metro area (e.g. Twin Cites Jazz Fest). JazzMN's guest artists have included highly regarded performers from a variety of diverse backgrounds such as Arturo Sandoval, Wycliffe Gordon, Bob Mintzer, Nicholas Payton, Rob McConnell, Gordon Goodwin, Paquito D'Rivera, Phil Woods, James Moody, Dave Weckl, and Minnesota native Maria Schneider. In addition to a long-running series at the Hopkins High School Auditorium, the JazzMN Orchestra has performed at many prominent venues around the metro, including the Ordway, Orchestra Hall, Ted Mann, Fitzgerald and State Theaters. JazzMN's 2018-19 season takes place at the Chanhassen Dinner Theatres (CDT).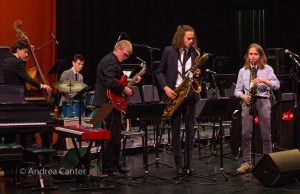 Educational outreach is an important part of JazzMN's mission. Activities in this area have included the annual Winter Jazz Blast, clinics and master classes at area schools and colleges conducted by JazzMN musicians and guest artists, as well as performances by the full orchestra at school jazz festivals and events–often students' first exposure to a professional jazz orchestra. Outreach activities allow local school students the opportunity to learn from – and then play alongside – JazzMN musicians. These performances have proven to be highly inspirational to young musicians; some have cited JazzMN's concerts as one of the things that influenced their decision to go into music as a career.
Artistic Director Search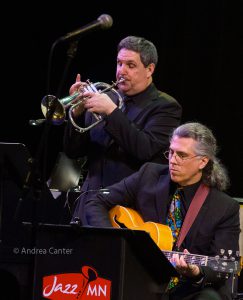 This past fall, Doug Snapp announced this would be his final season, that he would "pass the torch to a new artistic director to lead future JazzMN programs while I pursue other artistic endeavors." The JazzMN Board has posted a vacancy notice for the position of Artistic Director and has organized a search committee of board members, musicians, and other members of the Twin Cities jazz community to determine his replacement.  In its search, JazzMN seeks an individual "…to provide an artistic vision that fits the mission, goals, and values of the JazzMN organization. The JazzMN Artistic Director works directly with the JazzMN board and Executive Director to manage JazzMN events (i.e., concert management/event planning, hire/coordinate musicians, artists, music, facilities, promotions, educational outreach).  In addition, the Artistic Director is integrally involved in Development and Fundraising for the JazzMN organization (i.e., grants, donor development, board development).  The JazzMN Artistic Director typically also serves as the Musical Director of the JazzMN Orchestra.  In some instances, the Artistic Director may hire a separate Musical Director for specific JazzMN events."
Applications are due February 1. Full description, qualifications, and application instructions at http://www.jazzmn.org/documents/jazzmn-artistic-director.pdf
20th Anniversary Concert, April 8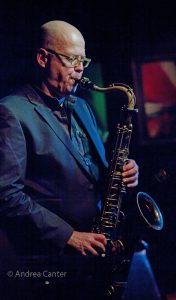 This very special evening will commemorate JazzMN's 20 years of bringing professional jazz concert performances to the Twin Cities and features LA-based jazz saxophonist Bob Sheppard. A Philadelphia native, Bob Sheppard has performed and recorded with A-list jazz giants—Chick Corea, Freddie Hubbard, Michael and Randy Brecker, Mike Stern, Herbie Hancock, Kurt Elling, Dianne Reeves, Lyle Mays, John Beasley and Steps Ahead, among others. He's also recorded and toured as a band leader, contributed to hundreds of movie and TV soundtracks, and performed and recorded with giants of pop (Joni Mitchell, Steely Dan, James Taylor, Stevie Wonder, Queen Latifah, Elvis Costello, Natalie Cole, Randy Newman, Rickie Lee Jones, Boz Scaggs). Recent collaborations include work with pianist Billy Childs and drummer Peter Erskine. For more than a decade, Bob has been a part-time faculty member at the University of Southern California Thornton School of Music and frequently conducts clinics at colleges.
Tickets for JazzMN's 20th Anniversary Celebration on April 8th (dinner and concert or concert only) are available at  https://www.chanhassendt.com. Chanhassen Dinner Theatre is located at 501 W 78th St., Chanhassen.