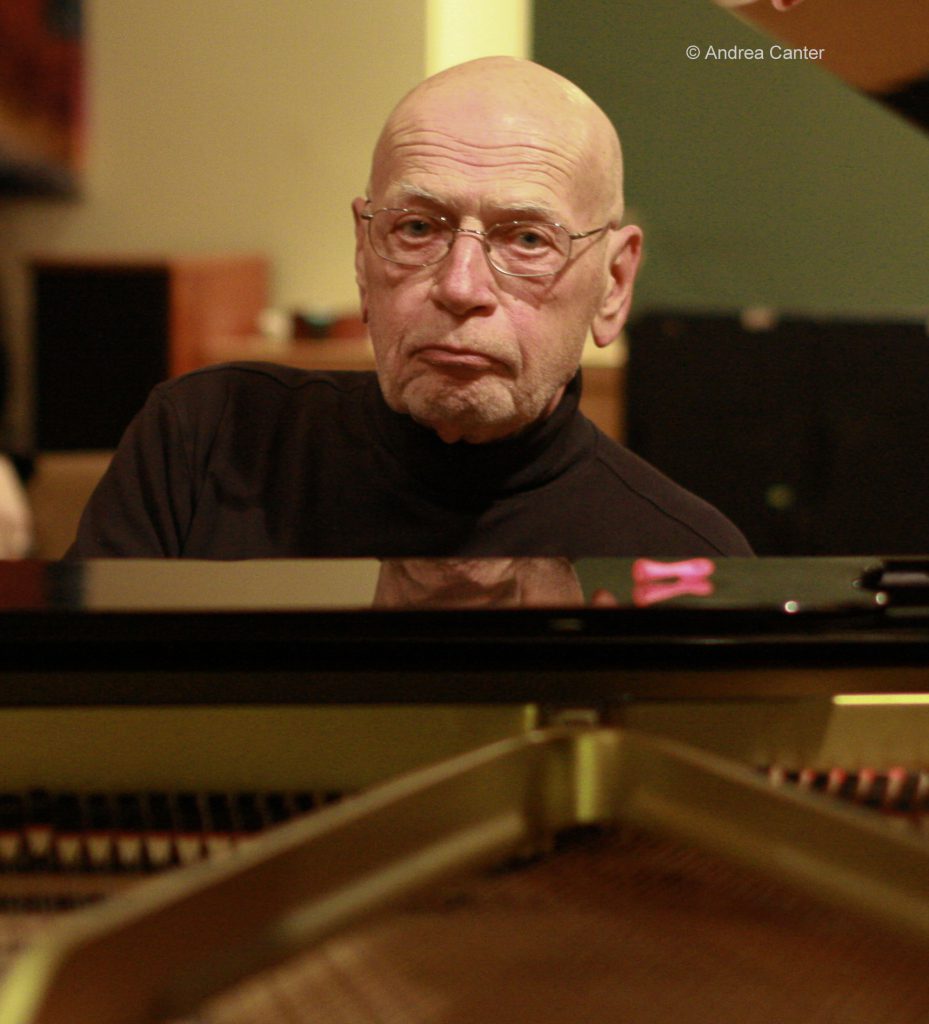 "Phil Mattson is the greatest vocal jazz arranger on the planet." –Richie Cole
"Phil Mattson has been passionate about quality vocal jazz since his earliest experiences with the genre. He has changed the direction of vocal jazz through creative advancements including arrangements and methods of teaching choral educators the art of vocal jazz." — Sheryl Lynn Monkelien, University of Nebraska – Lincoln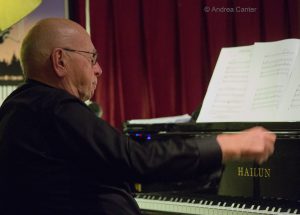 A significant contributor to the Twin Cities jazz scene as pianist and vocal ensemble leader,  and a long-time contributor to the national vocal jazz scene as educator, arranger and conductor, Phil Mattson died this morning at age 80, following complications related to a near-fatal motorcycle accident in 2015. He had been living in Studio City, California to be near family since the accident.
A two-time Grammy nominee, Brainerd, MN native Phil Mattson was a pianist, arranger, conductor, and teacher. He earned his undergraduate degree in Philosophy/Religion and Music at Concordia College in Moorhead, MN and continued graduate studies in Choral Literature and Conducting at the University of Iowa. Phil's work led to the establishment of The School for Music Vocations at Southwestern Community College in Creston, Iowa, where he taught for 18 years before "retiring" and moving to the Twin Cities.  Over his career, Phil has served as Director of Choral Activities at Foothill College (CA) and Gonzaga University (WA); he also taught at Pacific Lutheran University (WA) and at The Phil Mattson School (WA).Phil's resume as an arranger included commissions for Manhattan Transfer, Chanticleer, The Real Group, The Dale Warland Singers, The Four Freshmen, Clockwork, Beachfront, Solstice, Phoenix, and the Clarion Chamber Chorale. As an accompanist, Phil worked with Mark Murphy, Bobby McFerrin, Sunny Wilkinson, Barbara Morrison, Maud Hixson, Richie Cole, Ernestine Anderson, Carmen Lundy, and more. He led the vocal jazz groups pm singers, VoicesIowa, and Vocalogy, and served as Vocal Jazz Director for The Stan Kenton Clinics; he annually conducted the Carnegie Hall Vocal Jazz Festival and led the Phil MattsonVocal Jazz/Choral Workshops on campuses throughout the United States, Canada, and Europe.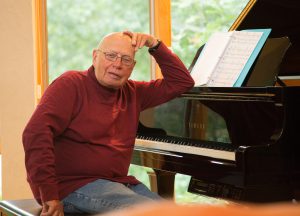 After moving to Minneapolis, Phil continued to teach (privately and at the MacPhail Center for Music), accompanied area vocalists (including Vicky Mountain, Rhonda Laurie, Barbara Meyer and Thomas Bruce), and directed his Phil Mattson Singers for seven years. The ensemble's repertoire included arrangements by Phil, Gene Puerling, Claire Fisher, and other significant vocal jazz arrangers, as well as commissions and "classical" choral music. In addition to the Phil Mattson Singer, he recorded locally with singers Barbara Meyer and Dorothy Doring. He was featured as a "Minnesota Original" by KBEM Radio, first airing in 2013.
In September 2015, while Phil was enjoying one of his favorite pastimes, riding his motorcycle, he was hit by a distracted driver. The accident left him paralyzed from the waist down. He soon relocated to a senior facility in Studio City, California. For a time he was able to continue writing arrangements and teaching through workshops in the area. In January 2016, Phil was awarded the Jazz Education Network Lifetime Achievement Award. (His acceptance speech, delivered long distance is available on You Tube at https://www.youtube.com/watch?v=F1KzLaogthc.)
"He was a perpetual optimist and perfectionist, always striving for quality in his music and teaching. When he did/pursued something in life he was in 110%. He touched a lot of lives," noted Phil's son Mark.
This article will be updated with information about memorial service etc. when available.