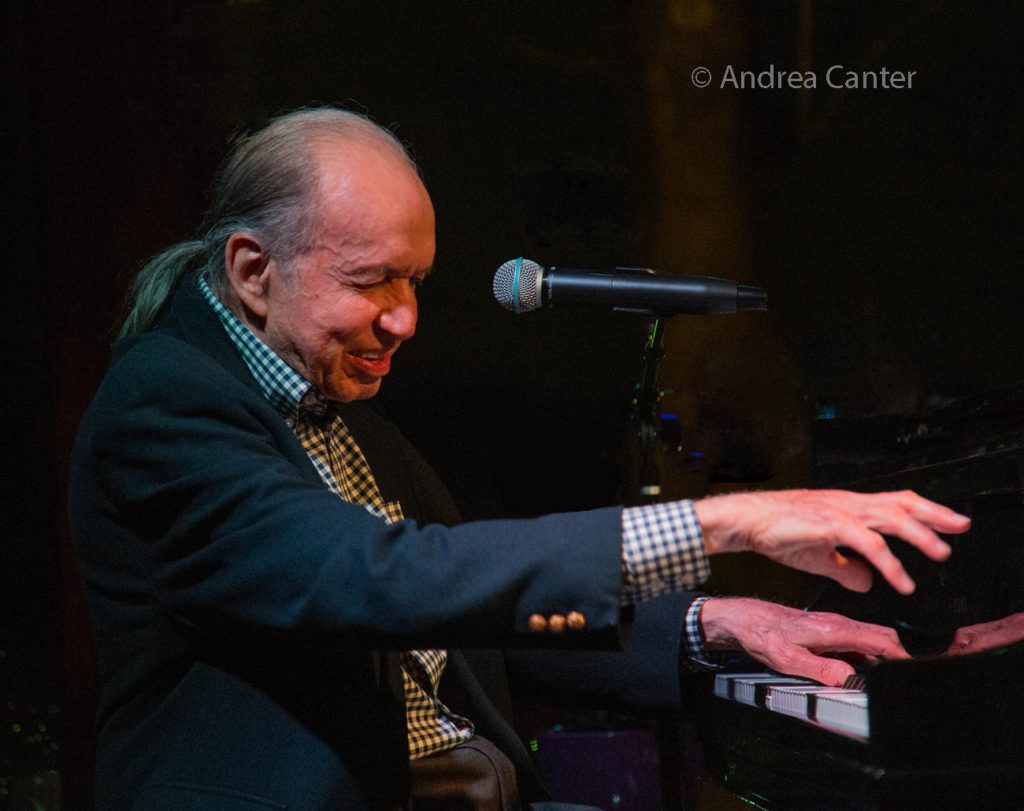 © Andrea Canter
The name Bob Dorough is not familiar to many who nevertheless are very familiar with his songs. Best known for such tunes as "Devil May Care" and the music of Schoolhouse Rock, pianist, singer, songwriter and "original hipster" Dorough, now 93, makes a very rare appearance in Minnesota, launching the Legends series in the Dunsmore Room of Crooners Lounge, March 6-7 at 7 pm. He'll be joined by the local rhythm team of Gordy Johnson on bass and Jay Epstein on drums.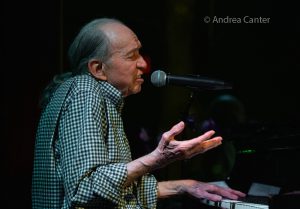 Born in Arkansas and raised in Texas, Bob Dorough was drawn to music in high school, joining the Plainview (TX) High School Band. immediately fell in love with music upon joining the Plainview Texas High School Band. He served three years in a Special Services Army Band Unit, gaining professional experience as arranger, clarinetist, saxophonist, pianist, and entertainer (1943-45).  After earning his undergraduate degree in music from the University of North Texas, Bob moved to New York City, taking classes at Columbia and working into the Big Apple jazz scene as bebop gained momentum in the early 50s.
Shortly after arriving in New York, Bob met then-retired boxer Sugar Ray Robinson who hired him as Music Director, pianist and conductors for tours in the U.S., Canada, and Paris. Dorough remained in Paris after Robinson returned to boxing, playing for six months at the Mars Club before returning to the U.S.  Bob made his first recording in 1956, Devil May Care, including his original title tune. Known (perhaps incorrectly) as the only singer to record with Miles Davis, Dorough recorded two vocals with Miles in 1962, his original songs "Nothing Like You" and
Blue Xmas." Also in 1962, Miles recorded an instrumental version of "Devil May Care."
In 1971, Bob received a commission to "set the multiplication tables to music," thus the beginning of ABC-TV's popular Saturday morning cartoon program, Schoolhouse Rock, that entertained and instructed children from 1973-1985. Bob was Music Director for the show, which came back for another five years in the 90s. Over the series, Bob wrote about half of the songs including the theme song, "Schoolhouse Rocky."  In 1995, Bob signed with Blue Note Records, recording three CDs. In 2002, his trio was selected to represent the State Department and Kennedy Center as Ambassador of Jazz and Blues on a one-month tour that took them to thirteen cities in six countries, performing and presenting 22 concerts and workshops.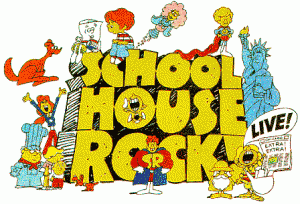 Among his collaborations, Dorough teamed up with Ben Tucker to write "Comin' Home Baby," a double Grammy nominated tune and top 40 hit for Mel Tormé; with long-time partner Stuart Scharf, he produced two albums for folk-pop band Spanky and Our Gang. Bob worked with vocalist/songwriter/pianist Nellie McKay on her albums Obligatory Villagers (2007) and Normal as Blueberry Pie: A Tribute to Doris Day (2009). He continues to record, releasing Eulalia in 2014 and But for Now in 2015.  Over his career, Bob has recorded over 20 albums as leader, written more than 150 songs, teamed up with icons Dave Frishberg and Blossom Dearie, and dabbled in acting — he appeared on one episode of Have Gun Will Travel (1959), in the movie Chasers (1994), and providing uncredited voice for a character in the animated television series, Drawn Together (2005).
With the two nights of Bob Dorough, the Dunsmore Room at Crooners Lounge launches a new "Legends" series, which will include a very rare Minnesota appearance by the living legend of jazz vocals, Sheila Jordan, on April 23. Tickets for Bob Dorough available at www.croonersloungemn.com; visit the website to sign up for e-news. The Dunsmore Room is located at Crooners Lounge, 6161 NE Highway 65 (Central Av), just north of I-694 and about 20 minutes north of downtown Minneapolis.