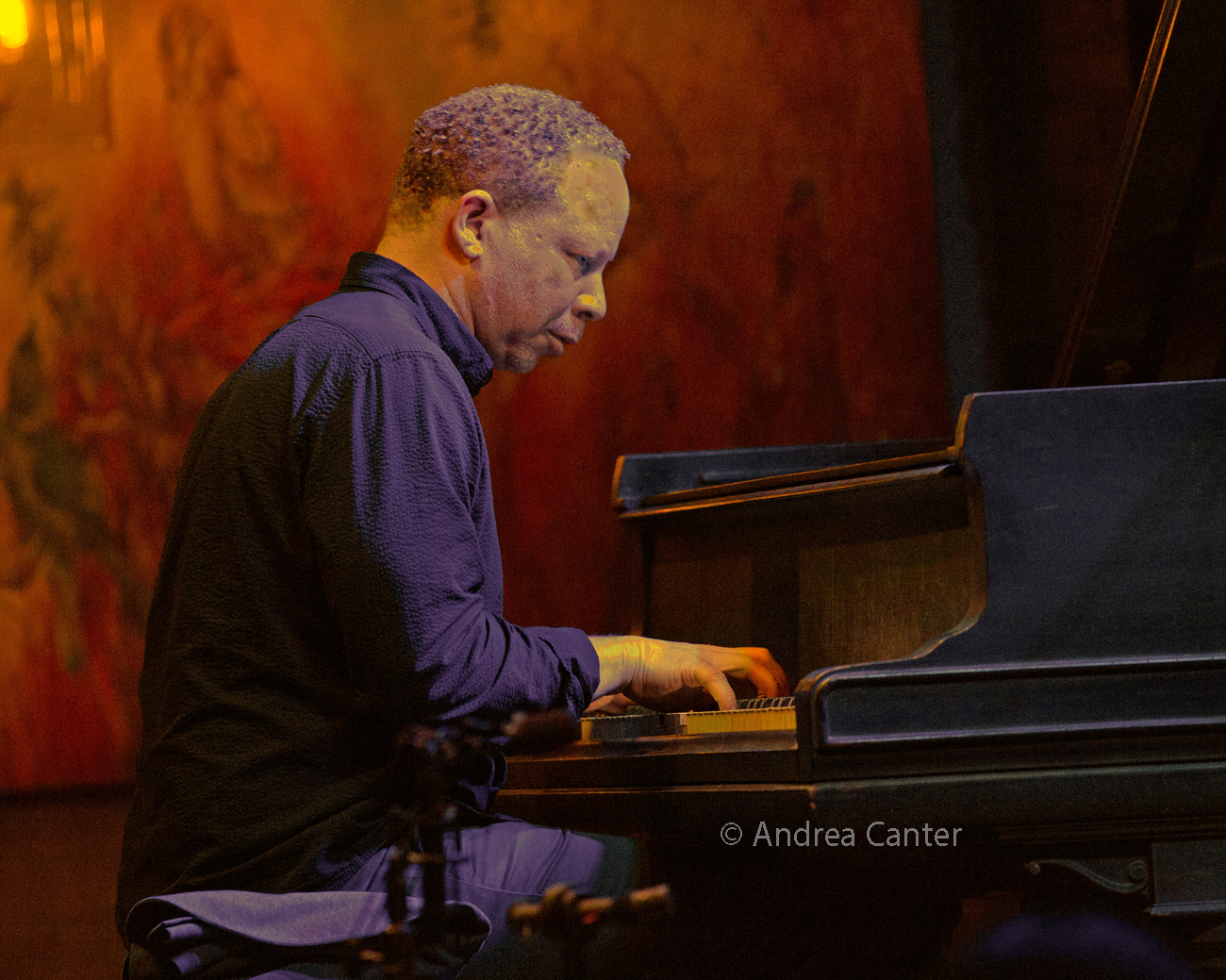 A Look Back at September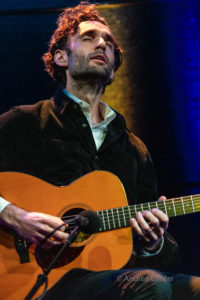 Of course I can only look back at gigs I attended, but I was plenty busy in September. Highlights for me: Maud Hixson's CD release celebration (Permanent Moonlight: The Music of Richard Rodney Bennett) in the Dunsmore Room (9/2) was expectedly entertaining and informative, but perhaps unexpectedly intimate, even for the Dunsmore Room, and  the recording is even more so. Some of the best sound I have encountered on a modern recording—you are simply alone with Maud and Rick and a set list of intimate and highly entertaining songs. If you travel to New York this fall, Maud and Rick will be at the Pangea in Manhattan for the New York release, October 21. Once the wunderkind of jazz guitar, touring with Gary Burton as a young teen, Julian Lage has more than lived up to his early promise, and his September 10th solo performance at The Dakota filled all expectations of a wide-ranging, virtuosic evening. Once a real icehouse, the Icehouse in south Minneapolis has long presented one of the most eclectic music calendars in the metro, and continues to bring in some of the top talents of modern jazz. The Chris Speed Trio (with Chris Tordini and Dave King) offered two sets that would have delighted any fan of the New York scene (9/13). (See October calendar for a couple spectacular bookings at the Icehouse.)  Hope we hear more from the Minneapolis String Project, which performed in trio format in the Dunsmore Room (9/17). Sometimes adding percussion, this night it was the core trio of Greg Byers (cello and bass), Ernest Bisong (violin) and David Feily (guitar) playing original music as well as some familiar works. Their interplay alone would make an entertaining evening without sound, but the sound is a real treat for our ears.  Kavyesh Kaviraj is quickly becoming the go-to pianist for a wide range of music. The young McNally Smith/Berklee College of Music alum leads his own quintet and will soon tour with Steve Cole, but showed his most delicate and original chops as the subject of Patty Peterson's second "Living Room Session" in the Dunsmore Room (9/23). Patty launched this new duo series last month with Will Kjeer, and hopes to continue with the goal to introduce audiences to a younger generation of artists through interview and music. Kavy's story is interesting and inspiring, and his piano, musical interactions with Patty's songs, and original compositions highlighted the evening.  And there was more—Pippi Ardennia and Daniel Leahy's "homecoming" in the Dunsmore Room, Andrew Walesch's "homecoming" Sinatra show at the Dakota, the Brian Grivna Quartet in the Dunsmore Room, Corky Siegel and Ernie Watts burning it up and cracking us up at The Dakota, and Peter Goggin and friends lighting up kj's…. and more. It was a great month for music in the Twin Cities. So here comes another…
October Jazz
A reminder that my listing here includes recommendations, from me only, and is not exhaustive. I wish I could tell you there is one place to go to see a reasonably complete listing of jazz events in the Twin Cities…. There isn't as far as I know. There are very incomplete lists available and even some venues fail to provide their own monthly music calendars. You have to be resourceful, sign up for every mailing list you can find, check Facebook, Instagram, and more. And listen daily to KBEM for announcements and interviews.  These are my recommendations based on what I know.
The Dakota (1010 Nicollet Mall, Minneapolis; www.dakotacooks.com).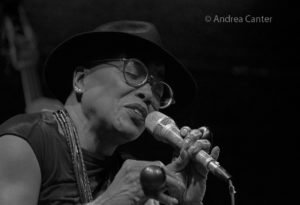 October 7, Dee Dee Bridgewater and Bill Charlap (6:30 & 8:30 pm). Two masters of jazz, this is the ultimately piano/voice duo. They were spectacular last season at the Hopkins Center for the Arts, and will be more so in the jazz club environment.
October 16, Adi Yeshaya Big Band with Jennifer Grimm (7 pm). Pianist, composer, arranger, bandleader Adi Yeshaya recently revived his long-running big band, which had featured the late, great Debbie Duncan. After a debut of the revived band last month at Crooners, Adi now bring an all-star ensemble (including some of the original members) to The Dakota, featuring powerhouse vocalist Jennifer Grimm.
October 18-19, Ravi Coltrane (7 pm). The son of John and Alice Coltrane faced a seemingly insurmountable mountain of expectations, but Ravi emerged as his own musician and has built a reputation as one of the giants of his own generation. He's touring with Luis Perdamo (piano) and Mark Whitfield, Jr (drums). It's been a very long time since Ravi visited the Twin Cities, so this is a welcome and overdue return.
October 27-29, Chris Botti (6:30 & 8:30 pm). Be warned, tickets (if any left) are premium prices usually reserved for New York's top venues. Botti can get top dollar and sell out most anywhere as America's top-selling instrumentalist. His trumpet chops are undeniable. This isn't the music of Louis Armstrong or Roy Hargrove, but a guaranteed night of entertaining "jazz-pop" as the New York Times describes Botti.If you have the money, he has the notes.
Check the Dakota calendar online for more jazz and more music, every night, including the Southside Aces (October 8), Nellie McKay (October 11), Shaun Johnson Big Band Experience (October 17), Stanley Jordan and Jackie Venson (October 21), Michael Kaeshammer (October 22), Prudence Johnson and Dan Chouinard (October 23), and LA Buckner/Big Homie (October 31).
Crooners Main Stage, Belvedere, Dunsmore Room, Maggie's Lounge (6161 Highway 65 NE, Fridley; www.croonersloungemn.com
Maggie's Lounge. Most nights when Crooners otherwise has shows in the performance spaces, there's an "afterglow" in Maggie's Lounge featuring a pianist (often Rick Carlson) paired with one of the many great area vocalists. Times vary so check the online schedule. It's free, relaxing, and the music first-rate. In October, you can hear Chris Lomheim with wife Emily Green (10/6) and Vicky Mountain (10/7); Adi Yeshaya with Judi Vinar (10/20-21); Rick Carlson with Doring Doring (10/27), and more –see the calendar.
In the performance spaces: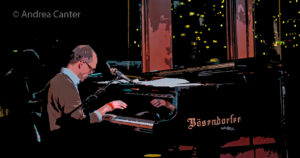 October 7, Dan Chouinard and Prudence Johnson, The Birthday Club (6:30 pm, Dunsmore Room). Some years ago, pianist/accordionist Dan Chouinard launched a series of show in celebration of musical birthdays and anniversaries. With frequent collaborator, vocalist Prudence Johnson, they tackle October's heroes.
October 14, Maud Hixson "Moon River and Mercer", Dunsmore Room (7 pm). With Rick Carlson on keys, enjoy the voice and commentary of one of the area's most engaging vocalists as Maud Hixson presents her favorite Johnny Mercer tunes. And follow Rick into Maggie's Lounge for more songs with Jennifer Grimm, starting at 9:30 pm.
October 15, Colleen Raye and the Wolverines Trio (Main Stage, 7 pm). An accomplished vocalist, cabaret artist and producer, Colleen Raye joins forces with the core trio of the Wolverines—Rick Carlson, Steve Pikal and Jendeen Forberg—in this salute to Rosemary Clooney.
October 19, Dan Cavanaugh and Dave Hagedorn, Dunsmore Room (6:30 pm). Pianist Dan Cavanaugh first met vibraphonist Dave Hagedorn as student/professor at St Olaf. Their duo continued well past Dan's graduation, leading to two recordings and occasional reunion concerts while Dan was based in Texas. Now heading the Music Department at UW-Madison, Dan joins Dave for a sublime night in the Dunsmore Room.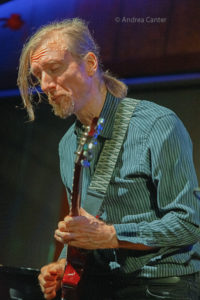 October  27, Park Evans CD Release, Dunsmore Room (6:30 pm). Guitarist Park Evans was a popular musician on the local jazz scene until he relocated to Seattle. Fortunately he returns now and then, and this night he is back to celebrate the release of his quintet recording, Vanisher. He's joined by a killer list of collaborators, including Jake Baldwin, Brandon Wozniak, Greg Schutte, and another former Twin Cities stalwart, Chicago bassist Brian Courage.
October 28, Patty Peterson's Living Room Sessions with Brian Ziemniak, Dunsmore Room (5:30 pm).  For her third installment of the intimate Living Room Sessions, vocalist/broadcaster Patty Peterson presents keyboard monster Brian Ziemniak for an evening of duets and conversation. Leader of the BZ Organ Trio, Brian is one of the area's most eclectic musicians, touring recently with Candy Dulfer and the Blues Brothers.
October 29, BLuLuna, Dunsmore Room (6:30 pm). A new band of veterans seeking to not define jazz—Dean Magraw, Rick Carlson, Steve Pikal and Jay Epstein. Hard to imagine a better ensemble to go wherever they please.
There's always at least two stages of music and sometimes three at Crooners, as well as full restaurant and bar service. The music covers everything from rock and pop to jazz and sometimes classical as well. See website for full music calendar.
Jazz Central Studios (407 Central Av SE, Minneapolis; www.jazzcentralstudios.org)
Big Band Tuesdays (8 pm). It's a very different experience to hear a big band up close! This month, hear the Bill Simenson Orchestra (October 3); Cedar Avenue Big Band (October 10); Explosion Big Band (October 17); and Twin Cities Latin Jazz Orchestra (October 24).
Leigh Kamman Emerging Masters Nights (8 pm). Funded by the Leigh Kamman Legacy Project, this series presents two "emerging masters" each month. In October: Saxophonist Collin Roycraft's Sacred Hearth Quartet with Phil Aaron, Steve Pikal and Jesse Simon (October 12) and the Riverside Quartet, featuring U of M students of Phil Hey (October 26).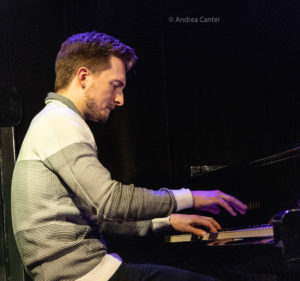 October 6, Will Kjeer (8 pm). Pianist Will was already a rising star in his teens. After completing studies at Cal Arts, he worked on the LA jazz scene for a while, returned briefly to headline clubs in the Twin Cities, and is now pursuing graduate studies at Juilliard in New York. Catch him whenever he's back in town.
October 14, Take That Back (8 pm). Co-led by saxophonists Joan Hutton and Sue Orfield, TTB is a high-energy quintet playing mostly original music. The ensemble tonight includes Steven Hobert on piano, Kameron Markworth on bass, and Dave Schmalenberger on drums.
There's jazz every Friday and Saturday night, and often more during the week. See the Jazz Central website for complete listings and updates.
kj's hide-a-way, 408 St Peter Street, St Paul; www.kjshideaway.com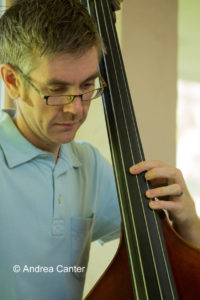 October 7, Steve Kenny Quartet (8 pm); PlayTime Trio (9:30 pm). Curator Steve Kenny's quartet (TBA) opens the evening, followed by a stellar trio led by bassist Matt Peterson. Play Time performs children's songs reimagined for a jazz piano trio. Pieces include nursery rhymes, folk songs, material from the Orff volumes and other childhood classics. Matt is joined by Bryan Nichols on piano and Pete James Johnson on drums.
October 14, Manzanita Quartet (8 pm). Jazz faculty at the University of Nevada-Reno, Manzanita features trumpeter Josh Reed, saxophonist Peter Epstein, pianist Adam Benjamin, bassist Hans Halt, and drummer Andrew Heglund.  Their modern, original compositions "alternately stretch and groove, roar and whisper, revealing the inventive, creative vitality they've brought to this stretch of the Sierra foothills." Heglund is a Twin Cities native who has performed with Pete Whitman and the Illicit Sextet
October 28, Loud Mouth Brass (8 pm), Steve Kenny Quintet (9:30 pm). The opening set features a Rochester, MN band playing   a pop-influenced interpretation of the New Orleans brass band tradition. The headline set finds trumpet master/Saturday Night Jazz curator Steve Kenny in some of his finest company—Peter Goggin on sax, Kavyesh Kaviraj on piano, Ted Olsen on bass and Miguel Hurtado on drums.
Icehouse, 2528 Nicollet Av S., Minneapolis; www.icehousempls.com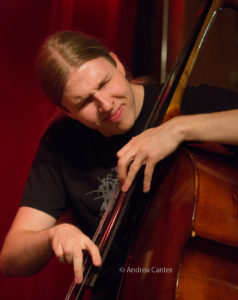 Brian Courage Monday Nights. Formerly based in the Twin Cities, bassist/composer Brian Courage currently calls Chicago home, but fortunately makes frequent returns to Minnesota, and this month serves as the Monday Night Jazz curator:
. October 2 (8 pm): Set 1, BC Quartet with Chris Thomson (sax), Bryan Nichols (piano), Brian Courage (bass) and Pete James Johnson (drums). Set 2, Little Boat with Noah Ophoven-Baldwin (trumpet), Joe Strachan (piano), Erik Fratzke (electric bass) and JT Bates (drums).
. October 16 (8 pm). Set 1, Polipnick / Courage / Healey (Luke Polipnik on guitar, Brian Courage on bass, Cory Healey on drums); Set 2, Courageous Endeavors (Nelson Devereaux on sax, Joe Strachan on piano, Brian Courage on bass, Miguel Hurtado on drums).
. October 30 (8 pm). Set 1, BC Quartet (Bryan Murray on sax, Toivo Hannigan on guitar, Brian Courage on bass, JT Bates on drums); Set 2, Fire Bell (Park Evans on guitar, Graydon Peterson on bass, Jay Epstein on drums).
More jazzy highlights at the Icehouse this month:
October 18, Town Ball/BZ Organ Trio (8 pm). Town Ball is a trio with guitarists Nick Kiekanpp and Andy Wolf, along with drummer Aaron Hays, blending jazz, Americana, blues, folk, and country. Brian Ziemniak leads the blazing BZ Organ Trio with guitarist David Feily and drummer Kevin Washington.
October 21, Abinnet Berhanu Trio, Dinner Jazz (5:30 pm). Virginia transplant, drummer Abinnet Berhanu is fast becoming a Twin Cities favorite, and tonight he is in the excellent company of young piano sensation Lasse Corson and versatile bassist Ted Olsen.
October 23, Twin Talk/Alpha Consumer (8 pm). Twin Cities own Alpha Consumer is somewhere between rock and a jazzy hard place, featuring Jeremy Ylvisaker (guitar), Mike Lewis (sax) and JT Bates (drums), opening tonight for Chicago's Twin Talk jazz trio- saxophonist Dustin Laurenzi, bassist-singer Katie Ernst, and drummer Andrew Green.
October 24, Craig Taborn Solo Piano (8 pm). Maybe not the venue you expected for international keyboard monster and Golden Valley native Craig Taborn to give us a solo performance? Taborn has performed at the Icehouse before, most recently a few years back with his trio. Tonight it will just be Taborn alone at the piano, a master of spontaneous invention keeping us spellbound.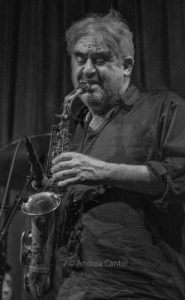 October 31, Oceans And With Tim Berne, Aurora Nealand and Hank Roberts (8 pm). Trick or Treat night is all treats with this new project featuring a trio of the world's top improvisers. Saxophonist Tim Berne has visited the Icehouse before, as well as The Dakota; multi-instrumentalist Aurora Nealand was most recently in the area for the Twin Cities Jazz Fest; and cellist Hank Roberts has also appeared (years ago) at The Dakota. You won't need a costume get into this gig.
MetroNome Brewery (Fingal's Cave), 385 Broadway, St Paul (Lowertown); www.metronomebrewery.com
October 3, Bryan Nichols/Dan Carpel/Jay Epstein (7 pm). First Tuesdays at MetroNome usually feature Red Planet, but while RP is in a different orbit tonight, you can hear three other exciting Twin Cities artists taken on Planet Earth–pianist Bryan Nichols, bassist Dan Carpel, and RP drummer Jay Epstein.
October 5, Dean Magraw and Davu Seru (7 pm). It's "Dean Month" apparently, with the fabled guitarist back in the cave with frequent collaborator, elastic drummer Davu Seru. No finer duo in town.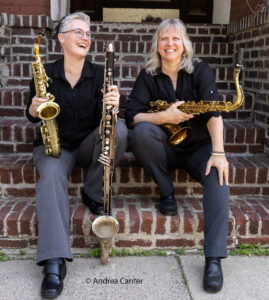 October 6, Take That Back (7:30 pm). Masterfully led by two of the area's top reed players, Joan Hutton and Sue Orfield, TTB returns to Metronome with original charts and a starbright cast (usually Ted Godbout or Steven Hobert on keys, Kameron Markworth on bass, David Schmalenberger on drums).
October 11, Joel Shapira and Zacc Harris (6 pm). The Minnesota Guitar Society's monthly concert features two of the area's kingpins of jazz guitar in solo and duo.
October 12, Stablemates (7 pm). One of the hottest jazz trios in the region (Dale Alexander, Gary Raynor, Jay Epstein), Stablemates holds a monthly musical bonfire here every second Thursday.
October 15, Southwest High School Jazz Combo, 5 pm.  Hear what the next generation is doing! Under the leadership of Reid Wixson, this student-run ensemble features some of the metro's up-and-coming talents.
There's more jazz and more music happening at the Metronome, check out the online listing.
The Lexington, 1096 Grand, St Paul; https://thelexmn.com.
October 13, Pete Snell Trio (7-10 pm). Veteran saxophonist Pete Snell joins forces with sizzling pianist Abebi Stafford and bassist Matt McIntyre.
October 14, Ted Olsen Trio (7-10 pm). Bassist Ted Olsen is one of the area's most versatile, tonight with Dale Alexander on piano and Miguel Hurtado on drums.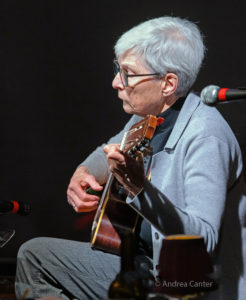 October 20, Mary Louise Knutson with Joan Griffith (7-10 pm). The rhythmic sliver of the Jazz Women All-Stars, ML on piano and Joan on guitar and bass will likely cross into Brazilian territory tonight.
October 21, The Virgo Trio (7-10 pm). A newish ensemble with three of the area's best—Chris Lomheim on piano, Tom Pieper on bass, and Reid Kennedy on drums
Usually The Lex has live music in the Williamsburg Room every weekend; reservations recommended. See website for music schedule.
More Concerts and Gigs
Sundays, Patty and the Buttons at the Aster Café (10-2), 125 SE Main St, Minneapolis; https://astercafe.com.
October 1, Larry McDonough Quartet, Brubeck and Desmond at The Aster Café (8 pm). Pianist and vocalist with a penchant for odd meters, who better to interpret Brubeck and Desmond than Larry? His long-standing quartet includes Richard Terrill on saxes, Greg Stinson on bass and Dean White on drums. Larry and his quartet are usually on the bandstand at the Aster every first Sunday.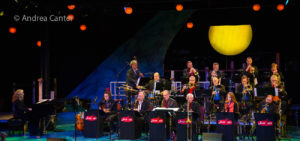 October 2, JazzMN Orchestra with Randy Brecker, Chanhassen Dinner Theater (7:30 pm). The second concert in JazzMN's 2023 series at Chanhassen features acclaimed trumpeter Randy Brecker in his second appearance with the band. A pioneer of jazz-rock fusion,  Brecker performed with Blood, Sweat and Tears and Larry Coryell's Eleventh House before joining his late brother Michael Brecker in the fusion band Dreams and extensively touring and recording as the Brecker Brothers. No stranger to cutting edge jazz, Randy also performed with Horace Silver, Art Blakey, and Charles Mingus,  as well as Steely Dan, James Taylor, Frank Sinatra, Stevie Wonder, Bruce Springsteen, Frank Zappa and more. JazzMN is directed by Pete Whitman with a cross-generational cast of top area musicians. www.chanhassendt.com; 501 W 78th St, Chanhassen
October 4, Pat Metheny Dream Box Tour, Ordway (7:30 pm). The 20-time Grammy-winning guitarist/composer's first solo tour coincides with a new album release, Dream Box, and will include personal and fan favorites from his nearly 50-year career. 345 Washington Street, St Paul; https://boxoffice.ordway.org
October 10, Connie Evingson and the Parisota Hot Club, Minneapolis Women's Club (6:30 pm). I'm not sure how long Connie has been performing at the Women's Club, but she is certainly their regular music feature. Tonight she celebrates the music of Django Reinhardt and songs from her three hot club recordings with one of the best purveyors of the genre, Parisota Hot Club. PHC features Robb Henry on guitar, Matt Senjem on bass, and Jim Plattes on violin. 410 Oak Grove Street, Minneapolis; tickets at www.womansclub.org 
October 21, Kevin Washington and RA Spirit at Walker West Music Academy (7 pm). Part of the monthly Rondo Music Series, this concert features an ensemble that performed on the main stage of the 2023 Twin Cities Jazz Festival. Lead by veteran drummer/educator Kevin Washington, this ensemble includes varying personnel but guarantees an evening of stunning and uplifting music. Tickets at https://walkerwest.org/rondo-community-music-series
If you happen to be in New York this month, note: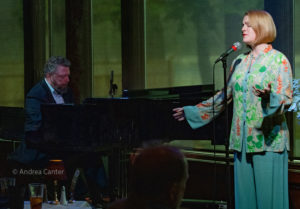 October 18, "A Sentimental Journey: Tribute to Doris Day " hosted by Rex Reed, with Maud Hixson and Rick Carlson at the Rose Theater, Jazz at Lincoln Center (6 pm). Part of the New York Cabaret Convention.
October 21, "Permanent Moonlight: The Music of Richard Rodney Bennett", Maud Hixson and Rick Carlson at Pangea (9:30 pm); 178 Second Av, Manhattan; http://www.pangeanyc.com  The East Coast CD release of this long-awaited recording. The project launched over a decade ago after Maud met songwriter Richard Rodney Bennett, and is now released as an intimate concert-like presentation. Earlier release at Crooners last month.
The Lead Sheet will be updated periodically throughout the month.