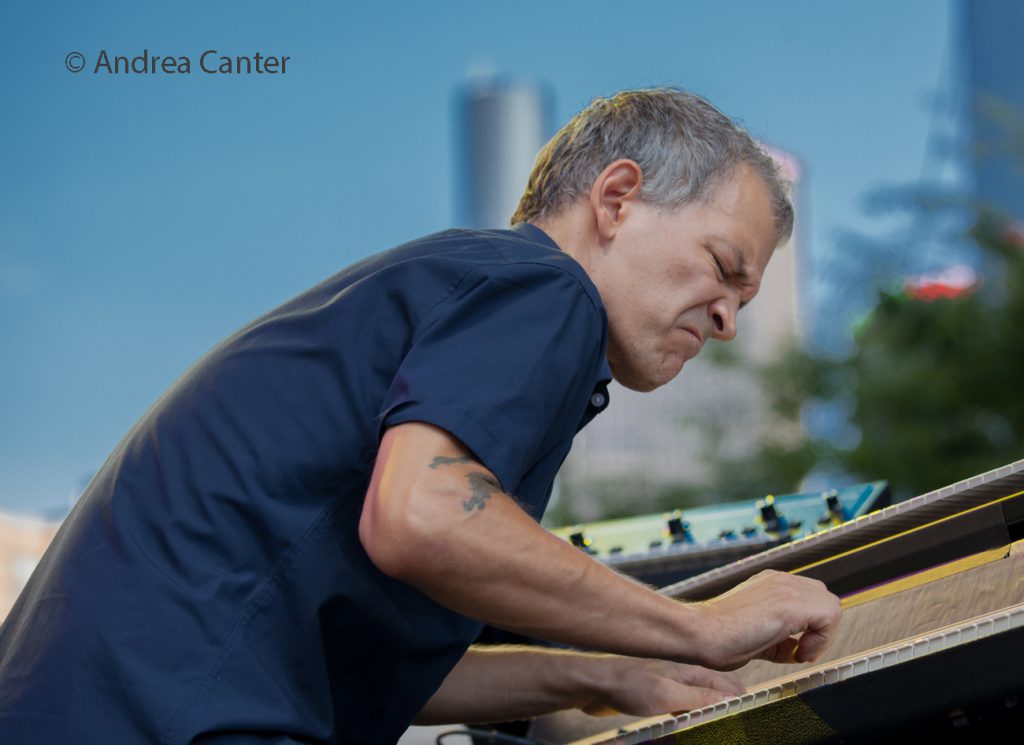 © Andrea Canter
Perhaps the most lauded jazz piano trio since the Keith Jarrett Trio, the Brad Mehldau Trio returns to the Dakota December 3-4, 7 and 9 pm. Twenty-year cohort Larry Grenadier (bass) and 12-year partner Jeff Ballard (drums) join the acclaimed, prolific pianist.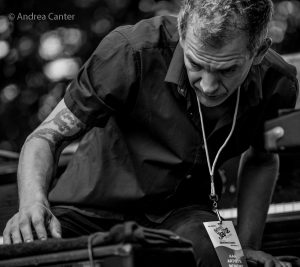 Jacksonville, FL native Brad Mehldau spent most of his youth in Connecticut. As a high school junior at Hall High School in Hartford, he won Berklee College's Best All-Around Musician Award.  After graduation, he relocated to New York to attend the New School for Jazz and Contemporary Music, where he studied with Fred Hersch, Junior Mance, Kenny Werner and Jimmy Cobb; soon he began touring with Cobb. His big break came as sideman to Joshua Redman, playing in Redman's quartet until he formed his own acclaimed trio with Larry Grenadier and Jorge Rossey in the mid 90s.  With this trio (and later with Jeff Ballard replacing Rossey on drums), Mehldau has recorded a long series of trio albums, prompting comparisons with the long-running trios of Bill Evans and Keith Jarrett.
Mehldau's approach to the piano is regarded as one of the most easily identifiable and creative of modern jazz artists. Among many influences, he particularly cites Larry Goldings, Kevin Hayes, Peter Bernstein, Mark Turner, Kurt Rosenwinkel and David Sanchez. He draws upon his classical training as well, often playing a separate melody with each hand in odd meters and keys. Another signature technique is to play an ostinato in the right hand while developing the thematic idea in his left. His style uniquely combines creative improvisation with an equally strong formalistic bent.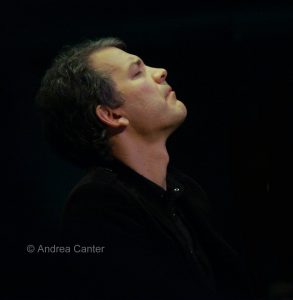 In addition to his five Art of the Trio (Warner Brothers) and subsequent trio recordings, Brad has recorded with Pat Metheny, Charlie Haden and Lee Konitz, and artists outside of jazz including Willie Nelson, Joe Henry and, most recently, mandolinist Chris Thiele (Chris Thiele and Brad Mehldau, 2017). With operatic superstar Renee Fleming, he performed two commissions at Carnegie Hall in 2005, later released as Love Sublime; another Carnegie Hall commission for a song cycle for mezzo-soprano Ann Sofie von Otter was released as Love Songs in 2010. Mehldau's widely acclaimed Nonesuch double release, Highway Rider, features Joshua Redman and is a large-scale work for chamber orchestra and jazz ensemble, produced by pop artist Jon Brion, who earlier produced Mehldau's edgy Largo.  More recent recordings include the trio's Grammy-nominated Ode (Nonesuch, 2012), Where Do You Start (2013), which won the Academi Du Jazz: Album of the Year; Mehliana: Taming the Dragon (2014, Nonesuch), the debut album from his electric (Fender Rhodes) duo with drummer Mark Guiliana; the trio's release Blues and Ballads, and the four-disc Ten Years Solo Live (Nonesuch, 2015). Inspired by their European tour in 2011, Mehldau and Redman finally released the music as Nearness (2016).
Recognized as one of the premiere bassists in American jazz, Bay Area native Larry Grenadier has been a longstanding fixture in the bands of pianist Brad Mehldau and guitarist Pat Metheny, and has appeared on recordings with a long list of modern artists, including Paul Motian, Charles Lloyd, Enrico Rava, Danilo Perez, Chris Potter, Joshua Redman, and Kurt Rosenwinkel.  He's toured and recorded with the acclaimed collaborative trio Fly (with Mark Turner and Jeff Ballard), and has recorded five albums with wife, renowned singer and songwriter Rebecca Martin.
Drummer Jeff Ballard grew up in Santa Cruz, CA. His credits include Ray Charles and Pat Metheny, as well as stints with Chick Corea (Origin, New Trio) and collaborations with Reid Anderson, Kurt Rosenwinkel, Miguel Zenon, Eli Degibir, and Joshua Redman's Elastic Band. With Larry Grenadier and Mark Turner, he tours and records as Fly; he also leads the Jeff Ballard Trio with Lionel Loueke and Miguel Zenon. Ballard replaced Jorge Rossey in the Brad Mehldau Trio  in 2005.
The Dakota is located at 1010 Nicollet Mall; www.dakotacooks.com. Reservations at 612-332-5299.