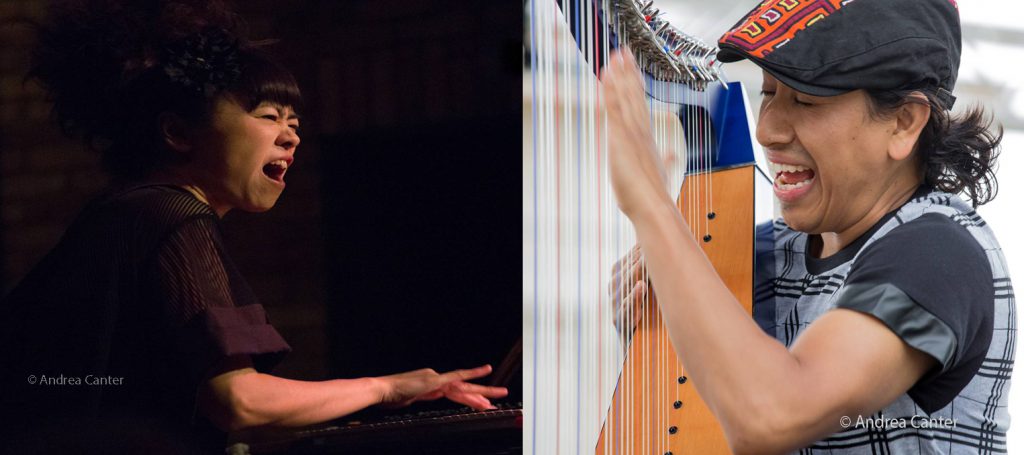 If you think about it, the harp is just a piano with its guts strewn about. Or, to be more historically accurate, the piano is a harp with little hammers. However you choose to break it down, the two go together like apples and cinnamon. Classical music has known this for centuries.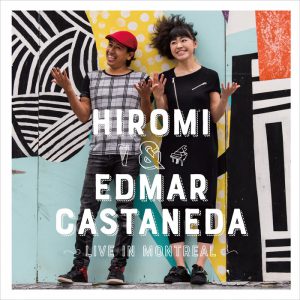 Japanese pianist Hiromi, teaming up with Columbian-raised harp virtuoso Edmar Castaneda, is hoping to show jazz fans what the harp can do. This is a feat rarely accomplished, unless you happen to be named Dorothy Ashby or Alice Coltrane.  In different ways, both women displayed the natural ethereal side of the instrument, but they also made it swing. his live duet is not quite a swinging affair. It's more of a study in improvisation and a chance to stretch the already-ide swath of both players.
Hiromi's knack for dizzying finger work, youthful exuberance,and devotion to giants like Chick Corea is well- known to many in and outside the jazz world. dmar Castaneda is trained in the romantic classical and folk traditions of the South American harp.  But he identifies as a jazz artist. His collaborations with heavy hitters like John Scofield, Marcus Miller, Paquito D'Rivera and others do absolutely nothing to refute this claim.
This deceptively casual concert date is pure duet. It's a conversation not to be missed. One of the best, if not unlikely, tracks is a tribute to punk-jazz bassist and Weather Report superstar Jaco Pastorius. They also do great justice to Astor Piazzola's "Libertango."