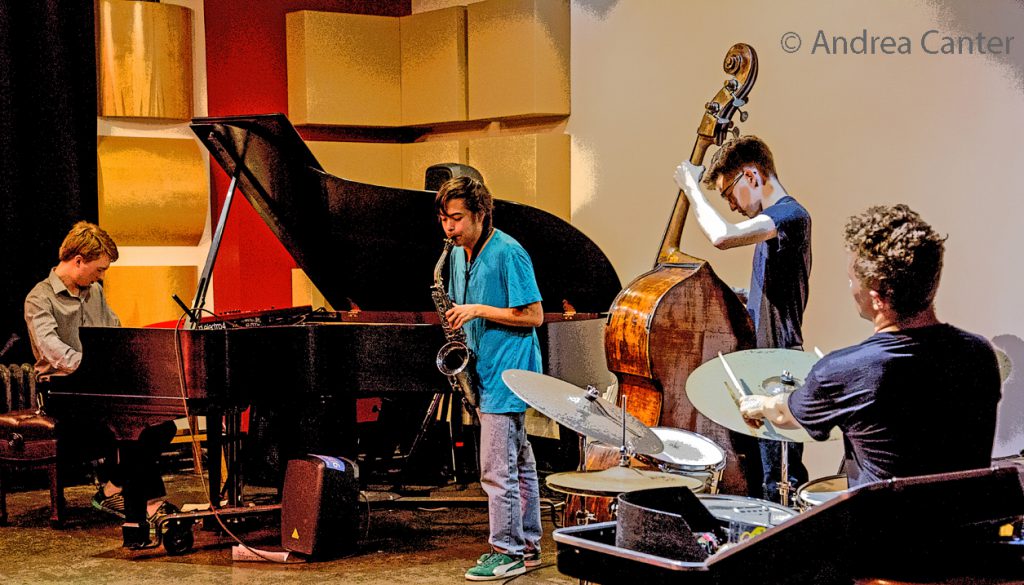 © Andrea Canter
The Lead Sheet is published monthly and updated at least weekly.
Friday, August 18. After their stellar CD release gig earlier this summer, the amazing young guns of Hoaxer repeat at Vieux Carre' –Will Kjeer, Peter Goggin, Charlie Lincoln and Edmund Catlin.
Jazz Central hosts the visiting Bridge Trio, three rising star artists who cut their teeth in New Orleans with Donald Harrison–pianist Conun Pappas, bassist Max Moran (Christian Scott), and drummer Joe Dyson (Dr. Lonnie Smith, Nicholas Payton). Dyson was in town with Payton at the 2017 Winter Jazz Fest.
At the Black Dog, get your Brazilian rhythms fix as Choro Borealis (Robert Everest, Pat O'Keefe, Tim O'Keefe) takes the stage.