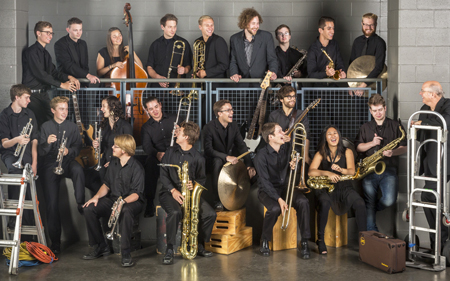 The first St. Olaf College music ensemble to perform in Cuba, the Jazz Band directed by Dave Hagedorn received an invitation from the Cuban Ministry of Culture to present concerts in Havana and Matanzas, March 20-25. To help raise funds to offset expenses, there will be a fundraising afternoon of music at Crooners Lounge on Sunday, February 21 (3-6 pm).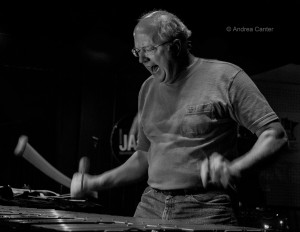 "The opportunity to perform in a country that has played such a significant role in the development of jazz, and to absorb the culture there, is incredibly exciting," said Hagedorn. "This will be a great experience for our student musicians." Noted St. Olaf President David R. Anderson,  "This is a historic moment between the two countries, and a fitting time for St. Olaf's premier jazz ensemble to participate in this type of cultural exchange.  It's also an important recognition of the quality of the St. Olaf Jazz Program and our student musicians." The St. Olaf Jazz Program is home to three bands, each of which offers outstanding performance opportunities to students of all majors. In 2011, St. Olaf Jazz I was voted the "Best Undergraduate College or University Big Band" by DownBeat magazine.
"Cuba is appealing because it is culturally rich, and culturally different from here," said Hagedorn. "And I talked to [bassist] Graydon Peterson [who has performed in Cuba recently], and he said that if someone says they play an instrument — they can really play!" Along with performing several concerts, the band's 21 undergraduates will have the chance to work with Cuban jazz artists and play alongside local ensembles. "We'll be doing side by sides in the schools in Matanzas as well as doing concerts," said Dave.
Preparation for the Cuba trip included a lot of rehearsing during the January winter break. "We rehearse four hours per week in January, where in a normal year, we don't start up again until the second week of February when second semester starts." Among the music the band will bring to Cuba will be Maria Schneider's "Wrygly;" a few works from the Duke Ellington songbook; George Russell's "Cubano Be, Cubano Bop," written for Dizzy Gillespie to feature conguero Chano Ponzo ("George gave it to me, so we can play it," notes Hagedorn); Dave's arrangement of Kenny Wheeler's "Peace for Five"; Michael Gibbs's arrangement of Ornette Coleman's "Ramblin'"; and "Thaw," a new work from Dave's former student Dan Cavanagh commissioned for this tour.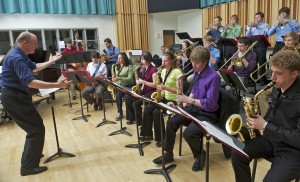 The fundraiser at Crooner's Lounge on February 21 is hosted by long-time jazz patrons Mike and Donna Wolsted, and will include a couple sets of music from the St. Olaf Jazz Band and another set from a smaller ensemble ("to give the horns a rest," notes Hagedorn). There is no cover, reservations or required donation, but there will be opportunities to donate throughout the afternoon. "There will be a really big tip jar," says Dave.
Crooners Lounge is located at 6161 Highway 65 NE, just north of I-694 in Fridley, about 15-20 minutes north of downtown Minneapolis. Bar and kitchen service will be available. Dan Chouinard's Birthday Club with special guest Gwen Matthews will take place at 7 pm in the Dunsmore Room at Crooners — information and full club schedule at www.croonersloungemn.com