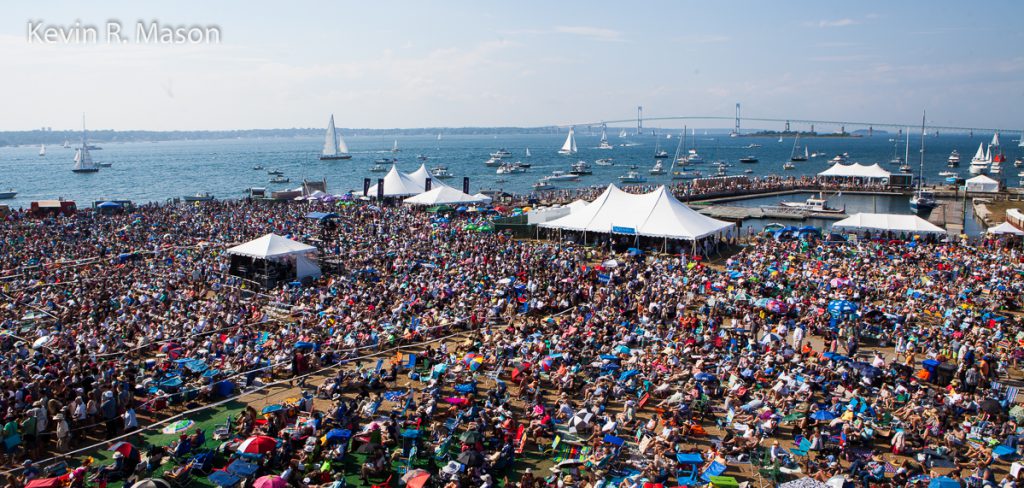 From August 4 to 6, 2017, the Newport Jazz Festival, presented by Natixis Global Asset Management, will host a fabulous line-up, which is no surprise, considering the festival's rich history.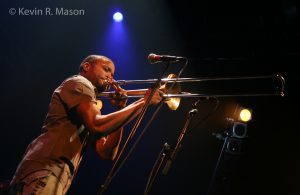 This year, on Friday evening, August 4, at the International Tennis Hall of Fame, Trombone Shorty and Orleans Avenue and Rhiannon Giddens will give a concert. The daytime concerts at Fort Adams State Park on Friday, Saturday, and Sunday will feature sets by Christian McBride; Vijay Iyer Sextet; Wadada Leo Smith; Joey DeFrancesco + The People; Uri Caine Trio with Mark Helias & Clarence Penn; Christian Sands Quartet with Gilad Hekselman; Yasushi Nakamura & Jerome Jennings; Andra Day; Snarky Puppy; Béla Fleck & The Flecktones; Maceo Parker; Cécile McLorin Salvant; Branford Marsalis Quartet; The Roots; Jason Moran: Fats Waller Dance Party; Amir ElSaffar's Rivers of Sound Orchestra; DJ Logic's Project Logic; Tim Berne's Snakeoil; Bokanté featuring Michael League & Malika Tirolien; Theo Croker; Hudson: Jack DeJohnette, John Scofield, John Medeski & Larry Grenadier; Maria Schneider Orchestra; Cyrus Chestnut Trio; Jimmy Greene Quartet; George Burton Quintet; JoAnne Brackeen, Marilyn Crispell; Cyrille Aimée; Sean Jones Quintet with Brian Hogans, Orrin Evans, Luques Curtis & Obed Calvaire; Peter Evans; and more.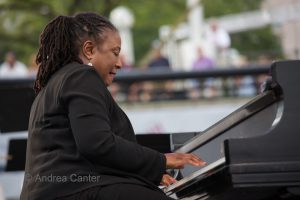 Geri Allen, Terri Lyne Carrington, & Esperanza Spalding were scheduled to appear in a highly anticipated concert on Saturday, August 5. However, with the sad news of the untimely death of Geri Allen, it is unclear at this point what will happen with this set. The only certain thing is that Geri Allen, versatile pianist, composer, educator, and mentor, who worked with many jazz greats, will really be missed.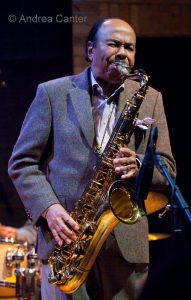 Highlighting some of the artists at the 2017 festival, George Wein said, "The veterans of the fifties are fast disappearing. Benny Golson is still with us. I have a fond memory of Benny giving me a personal, handwritten transcription of his song 'Whisper Not,' which he says was written while playing Storyville back in that first decade of the latter half of the 20th century." Newport's Artistic Director, Christian McBride, added, "I am humbled to have had the opportunity to work with the legendary Benny Golson when I was teenager. He used me in his band when I first moved to New York and he took me to Europe in the Fall of 1990. There's a lot going on at Newport, but I urge everyone to save some time to hear this living jazz titan."
One of Broadway's brightest stars will showcase his jazz chops at this year's festival. "Hamilton is the Broadway show of the century," said Wein, "and we're looking forward to the Newport debut of Leslie Odom, Jr."
The year 2017 celebrates to the 100th birthdays of some giants who shared plenty of music and memories at the Newport Jazz Festival. Jazz 100: The Music of Dizzy, Mongo & Monk featuring Danilo Pérez, Chris Potter, Avishai Cohen, Josh Roseman, Roman Diaz, Ben Street, and Adam Cruz will be one of the world's biggest musical birthday parties of the year! Christian McBride said, "When you think of all of the jazz greats who would be celebrating their 100th birthdays this year, you can't help but get into party mode. This is a fantastic group. Whatever they do will be creatively stimulating and totally interesting."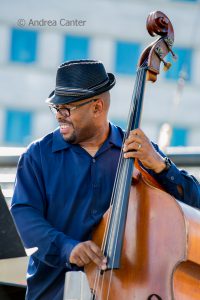 About the group, Philadelphia Experiment: Questlove, Christian McBride said, "Having Questlove and Black Thought at Newport will be amazing. We all graduated in 1989 from CAPA, the Philadelphia High School for the Creative and Performing Arts, so it will be like going to a high school reunion."
Two years ago, the Newport Jazz Festival inaugurated Storyville as a fourth stage where individual artists can demonstrate their virtuosity in solo performance. Named after his former club in Boston, George Wein describes Newport's Storyville as "a supreme success and we're privileged to present John Medeski playing solo piano this year. John has appeared at Newport several times with Medeski, Martin & Wood, but I personally am interested in seeing what he's doing when he's alone at the piano. Another pianist who will appear at Storyville we're bringing up from New Orleans, where I've known him for many years. He deserves to be at Newport, and we're proud to welcome David Torkanowsky. Upon listening to him, you will hear a formidable jazz pianist," commented Wein.
Newport Jazz Festival also features a tented village filled with several talented painters, photographers, hat and clothing designers, jewelry makers, handmade instrument artisans, and purveyors of all kinds of unique collectibles. Vendors of a variety of delicious food and beverage choices will be on hand to appeal to almost every taste, including beer and wine gardens. All this can be savored in the atmosphere with the lovely saltwater breezes of Narragansett Bay.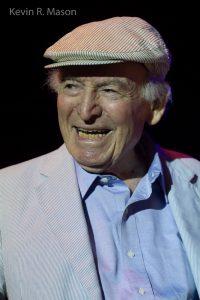 Started in 1954 by jazz impresario George Wein, The Newport Jazz Festival is the stuff that dreams are made of! Nicknamed "The Granddaddy of All Jazz Festivals," Newport is one of the first ever and now one of the most respected music celebrations in the world, and has inspired many a dream in aspiring young jazz musicians. Despite the "Granddaddy" nickname, Newport is anything but stodgy, and has a tradition of mixing icons with up-and-coming and cutting-edge artists. Newport respects the past while looking to the future, and that approach has been so successful that last year's festival was completely sold out on Saturday! Over the years, a Who's Who of artists has appeared at Newport. The history section of the festival's website recalls the 1956 edition, stating, "If this Newport Jazz Festival had yielded only 'Diminuendo and Crescendo in Blue,' its place in jazz lore would be assured." The epochal Duke Ellington Orchestra performance was just one of many highlights, but in the end, it was Columbia's best-selling LP, Ellington at Newport, that immortalized this festival for all time. The Maestro would pay homage to the occasion with a famous quip: "I was born at the Newport Jazz Festival on July 7, 1956." The iconic documentary about the 1958 Newport Jazz Festival, Jazz on a Summer's Day, starring a stellar line-up that included Louis Armstrong, Thelonious Monk, Dinah Washington, Jack Teagarden, Mahalia Jackson, Gerry Mulligan, Anita O'Day, Sonny Stitt, George Shearing, and Chico Hamilton, helped to put the festival into the consciousness of music lovers all over the world, and started to build the legendary status that Newport enjoys today. Many artists have been quoted as saying that they've always dreamed of playing at Newport, and several best-selling albums have been recorded at the Festival.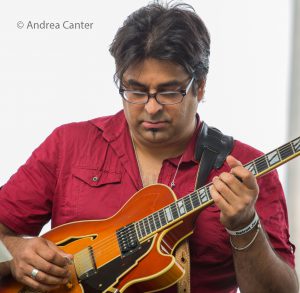 In addition to all the wonderful music at the Festival, there are also some great pre-festival events. Bridgefest 2017, now in its second year under the auspices of Newport Festivals Foundation, Inc., will present "A Bridge Together," a special free concert and Newport Jazz Festival "extra." "A Bridge Together" will take place on Thursday, August 3, at 6:30 pm on the Quad Stage at Fort Adams State Park, and will showcase the multicultural connections of music and movement. The concert will feature dance segments by 17-year old twins, Riya and Sara Kapoor, as well as a jazz quartet led by award-winning guitarist Rez Abbasi and a Carnatic Orchestra featuring musicians from India with arrangements and choreography by renowned Bharatanatyam dancer, Swati Bhise. West African compositions, led by noted West African choreographer, Maguette Camara, will round out the evening. Fusing Indian, African, and American dance and music while demonstrating the shared cultural roots that these traditions have in common, "A Bridge Together" shows that different cultures aren't so different at all, through this upbeat, visually exciting melding of musical styles.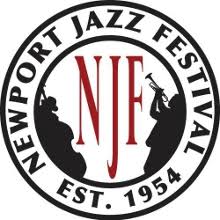 Newport Jazz Festival's official travel partner, WBGO Jazz 88.3 FM, is offering Day Trips and an exclusive Weekend Package for festival fans. Luxury buses will depart from Manhattan, Brooklyn, Newark, NJ, and Boston, MA.
For general information on tickets, concert times, travel packages, directions, parking, and seating for disabled patrons, and more, go to: www.newportjazz.org.