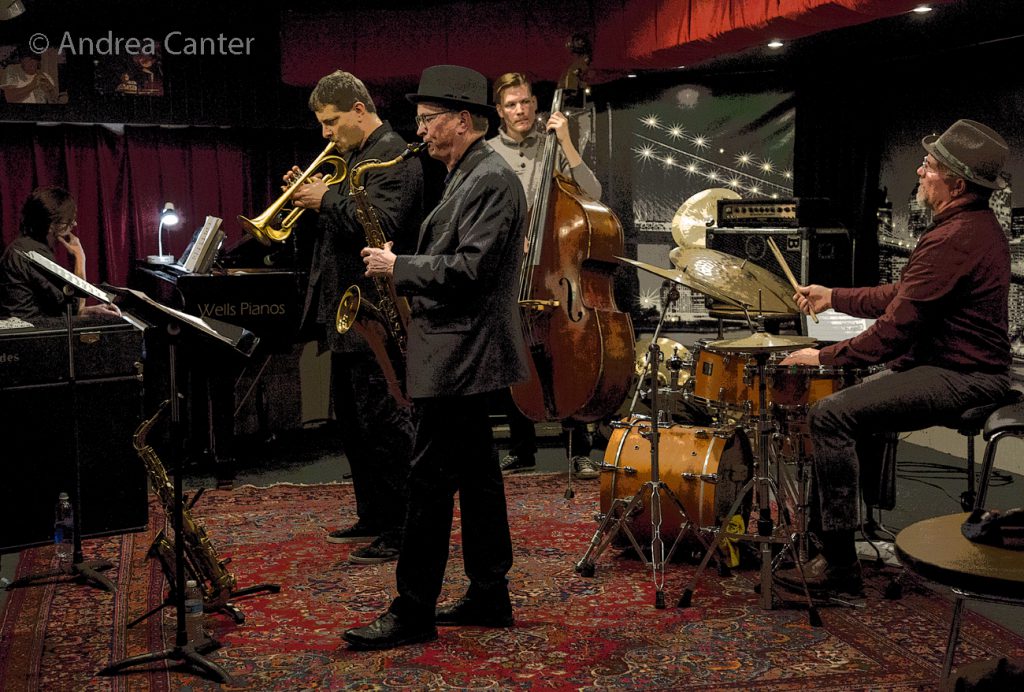 © Andrea Canter
Nearing three years of weekly presentations of the most talented jazz artists in the Twin Cities and beyond, Saturday Night Jazz at the Black Dog continues its winning streak this weekend, June 10, with a "Tribute to Horace Silver" by the Doug Haining Quintet. Opening the evening will be the Jax Ravel Trio. Music takes place at the Black Dog in St. Paul's Lowertown, starting at 7 pm.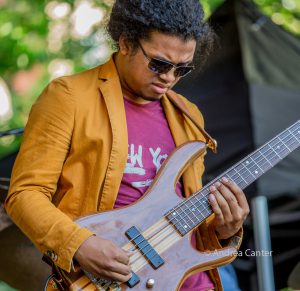 Jax Ravel Trio (7 pm)
Born in Madegascar , Jax Ravel grew up in a musical family and was exposed to Western Music, including Frank Sinatra, Antonio Carlos Jobim, Carlos Santana and the Beatles, as well as the native sounds of Madegascar. His father started him out on piano and drums.  He discovered the electric bass at age 12, and it quickly became his main instrument. Melding bebop, Latin, rock and native Madegascar musics, Jax went on to tour Europe and Africa, moving to Paris and then to the U.S., where he has performed extensively in New York and Chicago as well as the Twin Cities. Recent local gigs have taken him to the Republic Airport and Reverie. He's also appeared with Rodney Ruckus at the Twin Cities Jazz Festival.  Joining Jax at the Black Dog will be pianist Will Kjeer and drummer Blake Hubel.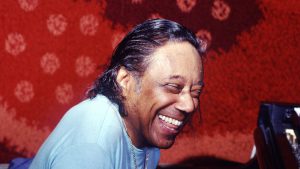 Doug Haining Tribute to Horace Silver (8:30 pm)
Earlier this spring, multi-reed player Doug Haining paid tributes to the great Cannonball Adderley and legendary pianist Horace Silver in shows at Jazz Central. Now he reprises the salute to Horace Silver, supported by a stellar cast including Steve Kenny (trumpet), Ted Godbout (piano), Chris Bates (bass) and Mac Santiago (drums).
In 1954, young Horace Silver (1928-2014) won the Down Beat "New Star/Piano" Award. More than 50 years later, the hard bop pioneer won the 2005 Grammy Presidential Merit Award. In between, Silver created a legacy of style and composition that rightfully grants him "living legend" status. And along the way, Silver has influenced countless jazz musicians and wrote a number of tunes that became "jazz standards," including "Song for My Father," "Sister Sadie," "Doodlin'", and "Peace."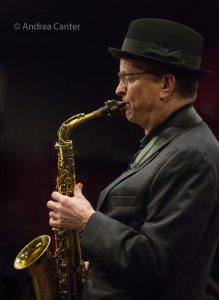 Saxophonist/ clarinetist Doug Haining is well known throughout the metro area for his septet, the Twin Cities Seven, and the big band he co-leads with Scott Agster–Explosion. Both bands have performed at area jazz festivals and clubs; Explosion appears at Jazz Central monthly. A graduate of the music program at St. Olaf College where he studied classical clarinet, Haining has performed professionally for nearly 40 years. His resume includes performing with Steve Allen, Don Rickles, Bob Hope and more, and with the orchestras for such touring shows as West Side Story, Cats, and A Chorus Line. Doug  founded the Twin Cities Seven in 1999, for which he writes compositions and arrangements. In addition to his long tenure with the Wolverines Classic Jazz Orchestra, he played short stints with Red Wolfe's Ellington Echoes and the Hall Brothers. Doug has also played with the BellaGala Big Band, Three Flights Up, and Jazz Central All-Stars, and is often on the bandstand with wife, vocalist Maryann Sullivan as part of Retro Swing Sister and Corner Jazz. And if there is a special touring show in town, good chance you will find Doug in the orchestra pit. The Doug Haining Quintet released Last Man Swinging in 2011.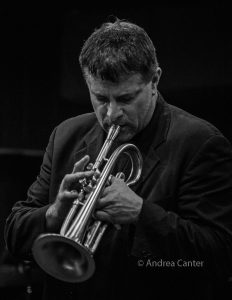 Steve Kenny studied at the University of Wisconsin-River Falls. Among many projects, he has performed with What Would Monk Do, the Cedar Avenue Big Band, and Larry McDonough's quintet (tribute to Chet Baker) as well as leading several editions of his own quartet and Group 47. He's best known as co-founder of the Illicit Sextet, an ensemble popular in the 1990s before taking a long hiatus, and back in action for the past six years. Steve has received a Minnesota Music Award, West Bank School of Music Jazz Composer award, and multiple honors as Best Jazz Trumpet at the Eau Claire Jazz Festival. With support from a state arts board grant, he has curated the "All Originals" jazz series at Studio Z for three seasons, continuing in summer 2017. In fall 2014 he launched the weekly Saturday Night Jazz at the Black Dog series, and in spring 2015, brought a similar series (Friday Night Jazz) to The Nicollet, rebranded and rescheduled as Thursday Night Jazz at Reverie. In his spare time, he manages a fulltime tech job, graduate studies in Computer Science, heads Illicit Productions, and manages the Jazz Police website. And that instrument he plays? It's a FLUMPET™– a hybrid trumpet/flugelhorn.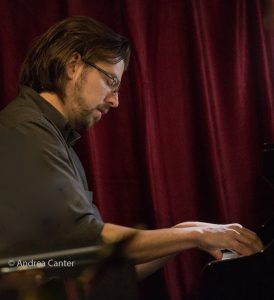 Pianist Ted Godbout has been building a reputation as a sympathetic accompanist for area vocalists as well as a creative composer and bandleader. He holds a B.A. in Music – Piano Performance from St. John's University and an M.M. in Jazz Studies from the University of Oregon. A versatile and active musician, Ted performs frequently as a jazz pianist and classical accompanist, as well as in funk, R&B, and rock bands. He has performed with such notable artists and groups as Ron Miles, Mark Colby, and the Harry James Orchestra. Currently on faculty at Chaska Music Studios and Augsburg College, Ted leads his own trio and appears regularly with PaviElle, Katia Cardenas, BDP, Nick Syman, and the Bill Simenson Orchestra. Ted also serves as Director of Music at Shepherd of the Hill Presbyterian Church in Chaska, MN.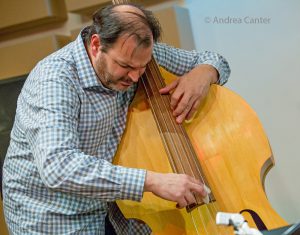 Bassist Chris Bates is one of the busiest musicians in the metro, performing with the Atlantis Quartet. Red Planet, Framework, How Birds Work, Tall Tales, Bill Simenson Orchestra, Adam Meckler Orchestra, and many other cutting edge ensembles in addition to Atlantis. In the past few years he has stepped out front as leader of the Good Vibes Trio and Red Five, and curates a monthly improvisation series at Jazz Central, one Wednesday night per month. Chris studied at the University of Wisconsin–Eau Claire and later with Anthony Cox, was an original member of the Motion Poets, and a 1999 McKnight Composer Fellow. He was one of four jazz artists to be awarded a composition commission from Zeitgeist, which was premiered at the 2014 Twin Cities Jazz Festival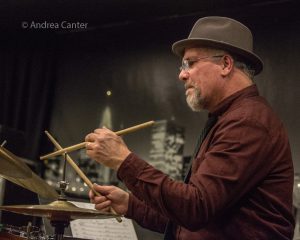 Jazz Central co-founder Mac Santiago(drums/percussion) toured during the 1980s with British rock band Badfinger. Since settling in Minnesota, he has performed with the area's best jazz, salsa, country and R & B groups; in pit orchestras of the Guthrie and Minnesota Opera; and with such stars as Grover Washington, Jr., Doc Severinsen, Savion Glover, Jack McDuff, Paul Bollenback, Dick Oatts and more. He co-leads the Twin Cities Latin Jazz Orchestra and heads the Jazz Central All-Stars.
The Black Dog is located at 308 Prince Street, at E. 4th Street and Broadway in the Northern Warehouse in St Paul's Lowertown. Saturday Night Jazz is curated by Steve Kenny. No cover but donations (tip jar) are appreciated to support the series and the musicians. Full schedule at www.saturdaynightjazzattheblackdog.info. The Black Dog presents eclectic music 7 days per week, see www.blackdogstpaul.com