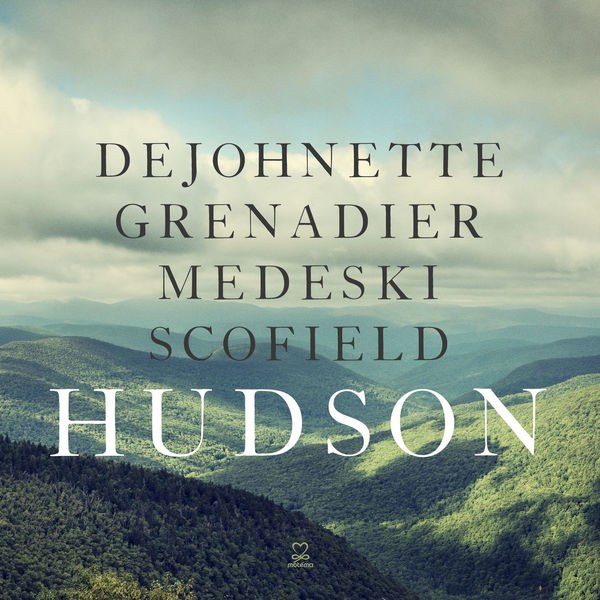 If ever there was a fusion armada, it would have to be these guys. Three veterans and a relative newbie: Jack Dejohnette, Larry Grenadier, John Medeski, and John Scofield must have been someone's dream team if not their own.
Medeski  (Medeski, Martin and Wood) is the youngest of the bunch but he passed pup status back in the early 2000's. Not that age is a factor, but these guys could teach a thing or two to most of the seemingly endless parade of funksters coming down the jazz pike these days.
The resumes and chops of this quartet are self-evident. What drew my attention was the choice of material. Most of the covers are classic-rock era gems from Hendrix, Dylan, and The Band. All four men collaborated on the opus title track. And each offers an original unique to their signatures. The Native American-inspired "Great Spirit Peach Chant" (Dejohnette) is spine tingling.