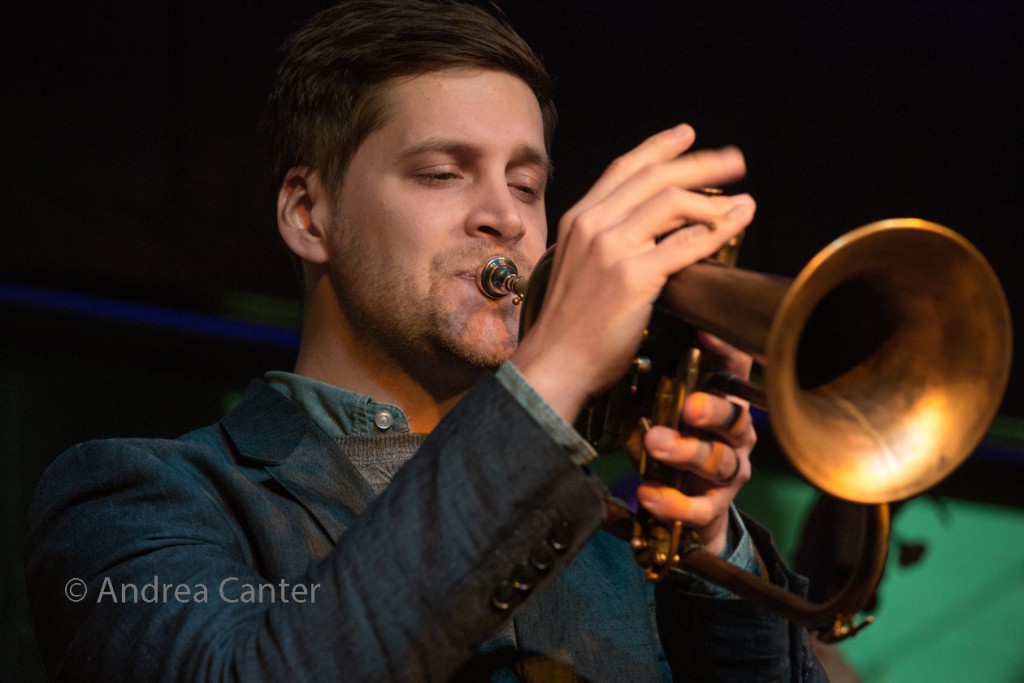 "Electrifyingly new and strangely familiar at the same time…with his mix of modern sounds and old-fashioned feeling, Raymond is steering jazz in the right direction."––Downbeat Magazine
Even as a freshman at the University of Wisconsin-Eau Claire, trumpeter John Raymond exuded an unusual degree of commitment to his craft, apparent in his playing with Jeremy Walker's first edition of Jazz Is Now! And his commitment was obvious as he led increasingly sophisticated versions of the John Raymond Project on the stages of the Dakota and Artists Quarter, as he moved on to graduate studies at the State University of New York at Purchase, as he released his first full-length recording (Strength and Song) under the guidance of mentor John Faddis. Dubbed "a prepossessing young trumpet player" by the New York Times after that first release, John never stopped moving forward, refining his voice and his approach to composition as he continued to make his way in the New York jazz scene. Now, a decade after his first pro gigs, John has added a lauded quartet recording featuring the great drummer Billy Hart to his resume (Foreign Territory, Fresh Sound/New Talent, 2015), and another recording with his new quartet, Real Feels (Real Feels, Shifting Paradigm Records, 2016).  Recently named a "Rising Star" trumpeter by the Downbeat Critics Poll, John returns "home" to Minnesota a few times per year and typically schedules at least one gig, usually with local pals. This weekend, he takes a trio with Bryan Nichols and Cory Healey into Lowertown St. Paul for Saturday Night Jazz at the Black Dog (8:30 pm). The JazzINK Youth Showcase presents the opening set at 7 pm, featuring the quartet Trap Tube.
Trap Tube (7 pm)
The monthly  JazzINK Showcase moves to the Black Dog after a year at The Nicollet (now Reverie) and previous seasons at the Artists Quarter and Jazz Central. Now part of Saturday Night Jazz at the Black Dog, the showcase (co-sponsored by Andrea Canter and Steve Kenny) typically features a band of high school jazz artists from area schools or freelancing in the metro.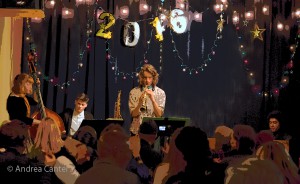 Led by pianist Jordan Anderson, Trap Tube features saxophonist Gerhardt Robinson, bassist Alma Engebretson and drummer Simon Petrick, playing original tunes and arrangements.  Anderson graduated this spring from the Nova Classical Academy in St. Paul and will attend the University of Michigan in the fall where he will study jazz piano with the great Benny Green. During high school, Jordan performed with the Minnesota Youth Jazz Bands and two seasons with the Dakota Combo. He's led his own bands including a weekly duo at Five Watt Coffee in Minneapolis, and served as an Artist in Residence with PipJazz Youth.
Gerhardt Robinson graduated in June from Southwest High School, although for the past two years, he has primarily studied at the U of M under the Post Secondary Education Options program also performing with the  U of M Jazz Ensemble I while also participating in the Minnesota Youth Jazz Bands and Dakota Combo. With his head start, Gerhardt plans to complete undergraduate studies at the U of M over the next two years.
Alma Engebretson graduated from Washburn High School in June and will head to the conservatory at the University of Denver to study classical cello and jazz bass. She has participated in the Dakota Combo, Minnesota Youth Jazz Bands, Greater Twin Cities Youth Symphonies and more, as well as leading and performing with a long list of jazz, rock and blues bands in the Metro. She performed over four sets at the 2016 Iowa City Jazz Festival as a member of the Will Schmid-Adam Astrup Quartet and the Dakota Combo.
Simon Petrick will be a senior this fall in the Mainstreet Academy for Performing Arts in Hopkins. He has performed with a number of student ensembles including several configurations with Will Schmid, including the Will Schmid-Adam Astrup Quartet at the Iowa City Jazz Festival.
John Raymond Group (8:30 pm)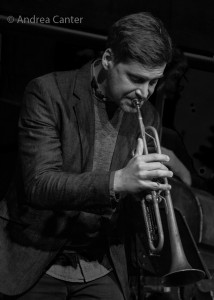 After starting trumpet in fifth grade in suburban Minneapolis, John Raymond moved on to playing in school jazz ensembles in junior high and high school. At the University of Wisconsin-Eau Claire, John played in the top ensembles from his first semester and toured China in late 2006; he also studied with Terell Stafford and performed with Jeremy Walker's Jazz Is Now! Orchestra in Minneapolis during his freshman year, and with Maria Schneider at the 2005 UW-EC Jazz Festival. While balancing classes and college bands, John also found time to start his first edition of the John Raymond Project with cohorts from Eau Claire, releasing a self-titled recording in spring 2006.  In the Twin Cities, John also played with the Yohannes Tona Band and founded the Twin Cities Horns, an ensemble that frequently joined Cuban piano dynamo Nachito Herrera, for whom John also provided arrangements; he toured with Darnell Davis and the Minneapolis-based gospel group, Remnant; and arranged and recorded on three Grammy-nominated songs for R&B singers Ann Nesby and Calvin Richardson. In 2008 and 2009, John was a finalist in the jazz category of the National Trumpet Competition.
After college graduation in 2009, John made the move to New York, enrolling in graduate studies at the State University of New York at Purchase where he studied with acclaimed trumpeter Jon Faddis.  Just being in the vicinity of the Big Apple brought many gigging opportunities for the John Raymond Project, including the Iridium Jazz Club, Small's, and Cornelia Street Café. John has also had a number of opportunities to test his wings as a jazz educator, including teaching summers at the SUNY Purchase Jazz Workshop and as part of the United Nations International School.
Mentor Jon Faddis produced Raymond's debut, full-length recording, Strength and Song, and arranged to use the famed, now defunct Bennett Studios. For the recording, John called upon another Twin Cities' native son and frequent collaborator, keyboardist Javier Santiago, then a recent graduate of the New School. Other New York-based cohorts–guitarist Gilad Hekselman, bassist Raviv Markovitz and drummer Cory Cox — rounded out the core quintet, with rising star, Grammy nominee Gerald Clayton sitting in on piano on two tracks, and alto sensation Tim Green contributing his horn to two more.  With the great Billy Hart on drums, John assembled a stellar quartet for his Fresh Sounds/New Talent debut, Foreign Territory (2015), including bassist Joe Martin and pianist Dan Tepfer. His Real Feels trio (originally dubbed Roots Trio), with Gilad Hekselman and drummer Colin Stranahan, performed in the Big Apple and appeared at Studio Z in St. Paul shortly before going into the studio to record the album that became Real Feels (2016, Shifting Paradigm Records).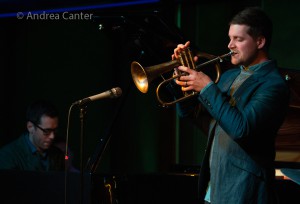 John's recent activities included an ensemble with Gilad Hekselman, Sullivan Fortner, Matt Brewer and Otis Brown III, serving as featured artist at the 2015 NYC Winter Jazz Festival, FONT (Festival of New Trumpet) Festival, and Center City Jazz Festival; leading ensembles at Dizzy's Club Coca-Cola, Smalls Jazz Club and Chicago's Jazz Showcase; performing with Orrin Evan's Captain Black Band, at the Austin City Limits Music Festival and on NPR's Toast of the Nation New Year's Eve celebration; and recording with Grammy-nominated singer Sara Bareilles.  John has returned to Twin Cities stages frequently over the past few years, including gigs with Bryan Nichols, Chris Bates and JT Bates at the Icehouse, a "Chordless Quartet" with Chris Thomson, James Buckley, and JT Bates at the Dakota, the Minnesota CD release of Foreign Territory at the Dakota, and in February 2016, his Real Feels CD release at Vieux Carré. He made his Dunsmore Room debut in April with a Minnesota quartet.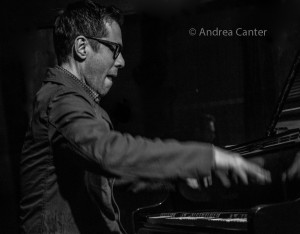 Pianist Bryan Nichols returned to his native Minnesota after studies at Iowa State and gigging in Chicago. A member of the 2004 edition of Betty Carter's Jazz Ahead ("Jazz Stars of Tomorrow"), he performed at Kennedy Center in Washington, DC. He's played with Ari Brown, Maurice Brown, Von Freeman, and more, and has taught at the MacPhail Center for Music and University of Wisconsin-Eau Claire. Locally Bryan is heard with his own trios, quintet and large ensemble, We Are Many; and has performed with the Zacc Harris Group, Bates/Nichols/Bates, Mancrush, Dave King, John Raymond, and other cutting-edge artists. He's a frequent duo performer on weekends at the Icehouse. Bryan was a 2010 recipient of a McKnight grant and released Bright Places in 2011. His solo recording, Looking North, was released on Shifting Paradigm Records in spring 2016.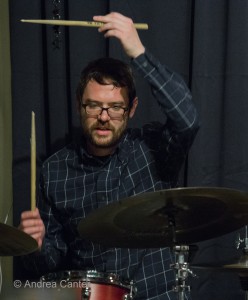 Iowa native Cory Healey (drums) moved to the Twin Cities about 3 years ago after stints in Chicago and New York. His unique and versatile style of drumming led to performance opportunities in a wide range of genres and touring extensively in North America and Europe. While in Chicago, Cory performed regularly with Windy City ensembles, including Fareed Haque's Flat Earth Ensemble, neopsychodelic-post rock jazz group Algernon, and W.W. Lowman. Healey also has performed with a number of leading international artists, including Kenny Wheeler, Dr. Lonnie Smith, John Abercrombie, and David Berkman. With his "Beautiful Sunshine Band," Healey expanded his original 4-Tet, adding saxophone to the trumpet/guitar/bass/drum ensemble; the band released its debut album this spring, Beautiful Sunshine (Shifting Paradigm Records). In addition to fronting his own bands, Cory has appeared locally with the Bryan Nichols Quartet, Adam Linz's Le Percheron, Chris Bates Trio, the Jon Pemberton Trio, and more.
Saturday Night Jazz at the Black Dog is curated by Steve Kenny, with a double header every Saturday night at 7 and 8:30 pm. Full schedule at www.saturdaynightjazzattheblackdog.info. No cover but donations ($10 suggested) to help support the musicians and the jazz series are much appreciated. The Black Dog is located in Lowertown St Paul at 308 St Peter Street, at street level in the Northern Warehouse. Full bar and dining menu now available