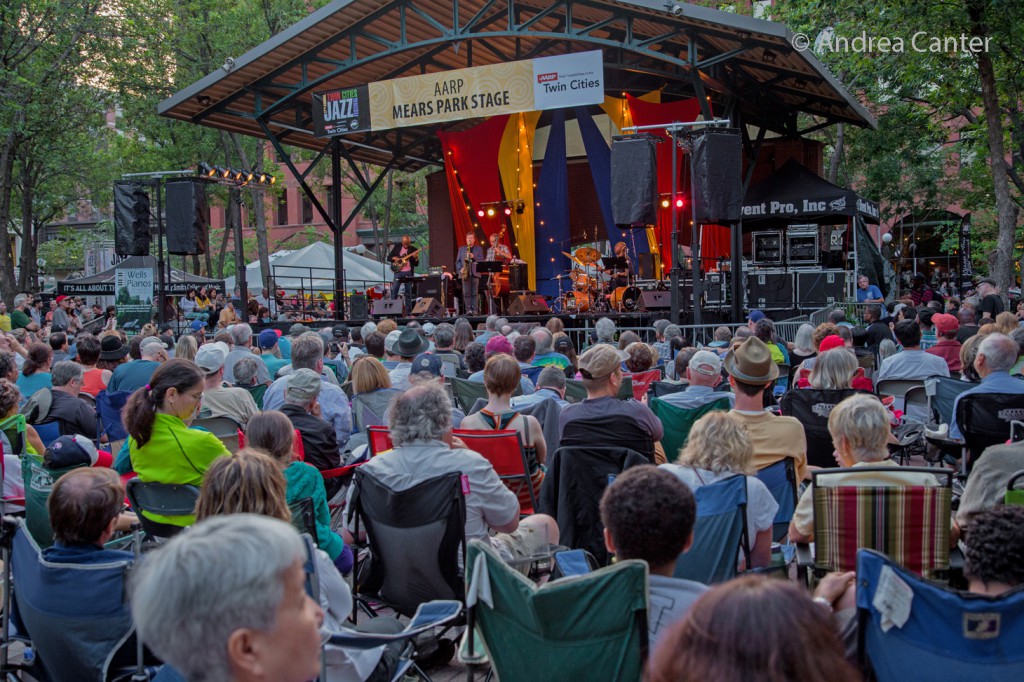 [Ed note: This is the first of three articles highlighting the events of each day of the Twin Cities Jazz Festival. Full schedule and more information at www.twincitiesjazzfestival.com]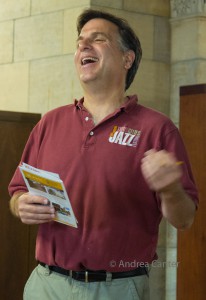 Steve Heckler is the founding and only Executive Director of the Twin Cities Jazz Festival, which he launched in 1998 with about 3,000 attending. Last year, Francisco Mela became the first and still only Artistic Director of the festival. For 2016, the two have combined talents and connections to produce what promises to be the best and biggest festival yet (with an estimated 30,000 attending), centered in and around Mears Park on four outdoor stages in St. Paul, June 23-25. What used to be a pre-fest "club crawl" is now a full-fledged, official opening night of the festival (Thursday), with headliners Delfeayo Marsalis and Joey Alexander performing on the AARP Main Stage at Mears Park, along with a larger-than-ever array of artists on club stages throughout the area, starting at 3 pm (Marsalis' clinic at McNally Smith) and running on some stages til well after midnight. And it's all free. Highlights on Thursday: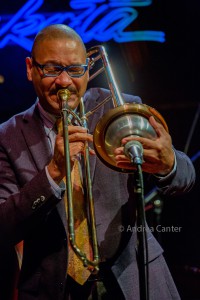 Delfeayo Marsalis Quartet (clinic at 3 pm, McNally Smith College of Music; performance 6 pm, AARP Main Stage at Mears Park)
A middle brother of the famed Marsalis siblings, trombonist Delfeayo Marsalis spent his early career as sideman to the late Elvin Jones and behind the scenes as a prolific, Grammy-nominated producer. Over the past decade, his performance career has moved into high gear, with particular accolades for his re-orchestration of Ellington's Sweet Thunder (2010) and his Last Southern Gentleman (2014), which paired him with his father, Ellis Marsalis, Jr. (who headlines Friday night at Mears Park!).  Delfeayo is also a committed educator who has written over 80 works to help introduce youngsters to jazz. With his father and brothers Wynton, Branford and Jason, he was named an NEA Jazz Master in 2011. His festival quartet includes Jon Weber on piano, Graydon Peterson on bass, and Artistic Director Francisco Mela on drums.
Joey Alexander Trio (8 pm, AARP Main Stage at Mears Park)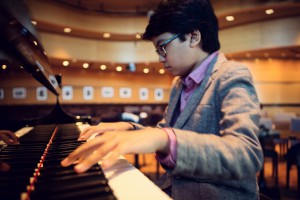 At age 12 the youngest headliner in Twin Cities Jazz Festival history, Grammy-nominated pianist Joey Alexander was born in Bali (Indonesia), later moving to Jakarta. He began teaching himself piano at age 6 after listening to his father's records, and soon was attending local jam sessions, continuing to develop without formal training. Invited to play for Herbie Hancock at age 8, he then performed at jazz festivals and won an international improvisation contest at age 10. His 2015 recording debut, My Favorite Things, garnered two Grammy nominations, making him the youngest nominee ever in jazz categories ("Best Jazz Album" and "Best Improvised Jazz Solo"). Joey has already had a busy 2016, appearing on two segments of 60 Minutes, performing at the White House for the gala concert for International Jazz Day, and performing at the Grammy Awards broadcast. His summer tour takes him to famed jazz festivals in Montreal, Newport, Monterey and beyond, and his second recording will be released in September. Joey will be just shy of 13 when he performs in Mears Park with his trio, featuring Dan Chmielinski on bass and Ulysses Owens, Jr. on drums.
Around the Clubs (see festival website for full schedule)
Amsterdam Bar & Hall, Ameet Kamath (8 pm). Singer/songwriter Ameet Kamath grew up in Mumbai, India. He sang in New York nightclubs in the 90s, lived in San Francisco, and is now based in Minneapolis
Bedlam Lowertown, Solomon Parham Smooth and Groove Jam (nightly, 10:30 pm). In addition to his ensemble's short set at 10 pm Thursday, trumpeter/educator Solomon hosts the nightly "Smooth and Groove" jam session, bringing his native Detroit sounds and high energy to the Bedlam stage.
Bedlam Lowertown, Cory Healey's Beautiful Sunshine Band (8:30 pm). Drummer/composer Cory Healey (Le Percheron, Jon Pemberton Trio) leads this powerhouse band with Brandon Wozniak (sax), Jake Baldwin (trumpet), Zacc Harris (guitar), and Erik Fratzke (electric bass). They recently released their acclaimed debut album, Beautiful Sunshine. It is!
Black Dog, Davu Seru's No Territory Band (6 pm). Inventive percussionist and a frequent cohort of such artists as Dean Magraw and Anthony Cox, Seru leads this relatively new ensemble committed to original music, featuring Jake Baldwin (trumpet) and Ryan Christianson (trombone).
Black Dog, Chris Bates' Red 5 (10 and 11:30 pm). Four years ago, acclaimed bassist Chris Bates assembled one of the most heralded modern jazz ensembles in the region. Red 5 has recently expanded to six, with Brandon Wozniak and Chris Thomson (saxes), Jake Baldwin (trumpet), Thomas Nordlund (guitar), and JT Bates (drums).
Golden's Deli, Singers Scat-Off (7:30 pm). An alternative to the "Singer Showcase," Maryann Sullivan and Katia Cardenas host a mini-competition among a handful of the area's top scatting vocalists. Who will be the last singer standing? A fun way to enjoy some top jazz talents, featuring Katia Cardenas, Sarah M. Greer, Dorothy Doring, Jana Nyberg and Jason Peterson DeLaire.
Lobby Bar, Saint Paul Hotel, Chris Lomheim Trio (7 pm). For two nights of JazzFest, you can enjoy piano trio jazz that recalls the famed trios of Bill Evans, Tommy Flanagan and more. Chris Lomheim performs with such bands as the Illicit Sextet and Dave Karr Quartet, as well as leading acclaimed trios. Jeff Brueske (bass) and Nathan Norman (drums) join him in the Lobby Bar.
Lowertown Line Stage at TPT, Debbie Duncan (6 pm). A new venue joins the festival line-up, and what better way to initiate the stage than with Debbie Duncan and her quartet? "Minnesota's First Lady of Song," Detroit native Debbie mixes jazz, soul, R&B and blues with power, swing and sass. Debbie has opened for Miles Davis and Herbie Hancock, and appears frequently at local clubs and theaters.
Mancini's Charhouse, Wolverines with Maud Hixson, 8:30 pm. Vocalist Maud Hixson's stunning delivery and cabaret charms woo fans in the Twin Cities, New York and London. With the swinging Wolverines Trio (Rick Carlson, Steve Pikal and Jendeen Forberg), she's an annual draw on JazzFest's opening night.
Public Kitchen & Bar, Jazz Musketeers (9 pm). This new festival venue brings to the stage some of the younger and brightest talents on the scene, led by saxophonist Lucia Sarmiento (Eric Gravatt's Source Code) and featuring guitarist Tomas Simpson (Eclectic Yes, Tempestad), and bassist Ry Dill (R Factor, Honey Dogs), who perform jazz standards and original arrangements of pop tunes monthly at Public Kitchen.
SW Craft Bar, Jon Pemberton Quartet (7 pm). Veteran Jon Pemberton spreads his talents across piano and trumpet, playing both with this quartet. His stellar sidemen include Brad Holden (alto sax), Matt Peterson (bass), and Jay Epstein (drums). Originals, standards, and bebop classics with a modern edge.
The festival is free, parking is not! But you can find a link to download free Light Rail pass on the festival website (the Green Line will take you close to most festival stages and clubs); ramps around downtown and Lowertown are available as well as on-street parking (pay meters til 10 pm) if you are lucky to find something open! And if you can't get down for all the live music, tune into KBEM 88.5 fm for live festival broadcasts each day.
Ready? Set? Jazz it up, June 23-25!
Complete festival information, maps, schedules, bios and more, at www.twincitiesjazzfestival.com. The Twin Cities Jazz Festival is funded by public and private donations, with primary sponsorship in 2016 from AARP, Securian, Oppidan, Steven Scott Management, Summit Brewing, RBC Wealth Management, McNally Smith College of Music and Pohlad Companies.