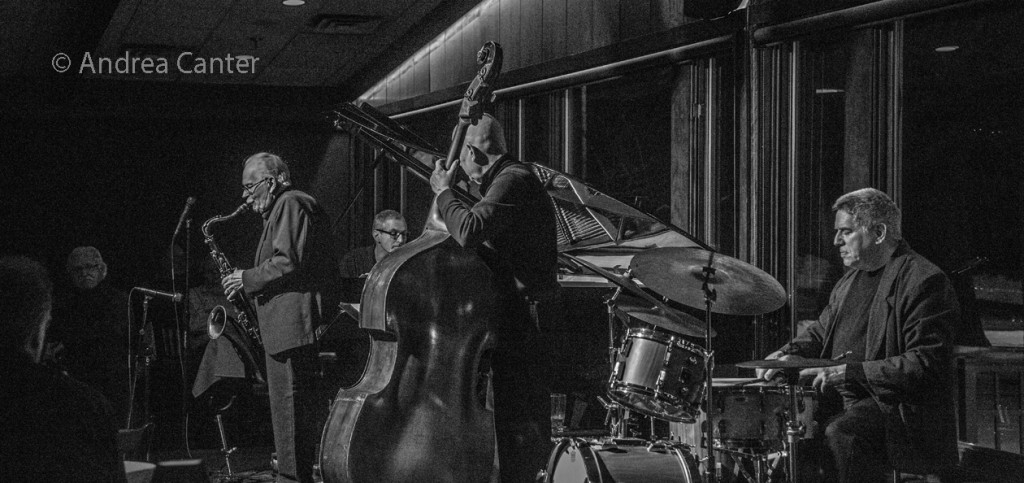 When Crooners Lounge launched a Tuesday Night Instrumental Jazz series last fall, one of the first performers was octogenarian saxman Dave Karr and his quartet. A few months later when Crooners opened its intimate listening space, the Dunsmore Room, the Dave Karr Quartet was on the Tuesday night schedule during the first month. Now Dave and his ensemble return to the Dunsmore Room for another night of swinging bebop on Tuesday, May 31. His cohorts will be pianist Chris Lomheim, bassist Keith Boyles, and drummer Phil Hey.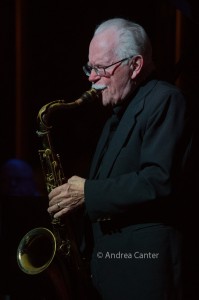 A native Canadian who emigrated to England in early childhood before landing in New York City, Dave Karr got hooked on jazz by listening to some of the great jazz legends, including Charlie Parker and Dizzy Gillespie. Moving to the Twin Cities in his twenties, Karr has been a fixture on the Twin Cities jazz scene for more than 60 years, composing and producing music for radio and TV since 1970. With Mark Henderson, he formed Mark & Dave Music and Sound Design in 1996. Karr has performed with numerous bands, symphony orchestras, Broadway shows, and recording sessions. Around town Dave has performed frequently with his own quartet and backing other musicians at the Dakota, Artists Quarter and other venues, ranging from vocalists (Connie Evingson, Lucia Newell) to small bands (Pete Whitman's X-Tet) to big bands (Jazz Mn Orchestra, Andrew Walesch Big Band). Most often heard on tenor, flute, and clarinet, Karr also breaks out the baritone on occasion. Among highlights of the last few years, Dave received a McKnight Grant, headlined a Jazz at Studio Z clinic and concert, led a trio with Adam Linz and JT Bates at the Icehouse, and has performed frequently with vocalist Connie Evingson in her Jazz in the Lounge and Jazz at the Jungle series. Not bad for 85.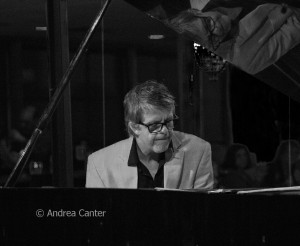 Chris Lomheim's first keyboard was the family organ, and as a child he studied both organ and piano in Minneapolis. He focused on R&B in the 1980s, playing with such bands as Big John Dickerson and Down Right Tight. Gaining a reputation as a composer as well as performer, he was featured at the West Bank School of Music Composer's Forum in 1991. A member of the acclaimed Illicit Sextet in the 1990s (and recently reunited), Lomheim has played and/or recorded with a long list of Twin Cities' musicians, including Gordy Johnson, Kelly Rossum, Reid Kennedy and vocalists Debbie Duncan, Patty Peterson, Lucia Newell, and Vicky Mountain. Jeremy Walker (Brilliant Corners, Jazz Is Now) called Lomheim "the most sensitive and romantic player you will hear around the Twin Cities' scene. He has prodigious piano technique and an individual ear for harmony." Still performing for Lobby Tea at the Saint Paul Hotel as he has since 1991, Chris and his trio released Timelines in 2014 featuring all original compositions, and have appeared at the Black Dog, Studio Z, Vieux Carré and other venues; the trio will also perform two nights in the Lobby Bar of the Saint Paul Hotel during the upcoming Twin Cities Jazz Festival. Chris also continues his long association with the Illicit Sextet, and is a frequent solo performing at Vieux Carré.
Bassist Keith Boyles is a veteran of the swinging jazz scene in the Twin Cities, performing with the Wolverines, Rick Carlson, Robb Henry Trio, Connie Evingson, the Vieux Carré Hot Club, Patty and the Buttons, Charmin Michelle and more.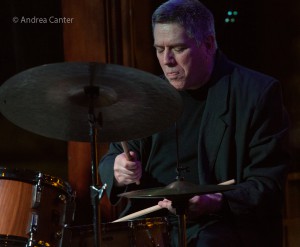 A former student of Ed Blackwell and Marv Dahlgren,  Phil Hey was born in New York City and raised in Philadelphia. One of the busiest drummers in his adopted home in the Twin Cities, Phil toured for 20 years with the late Dewey Redman and more recently with British vocalist Stacy Kent,  and is often on the bandstand backing touring artists, local vocalists (Connie Evingson, Lucia Newell), and small ensembles (Chris Lomheim, Laura Caviani, Mary Louise Knutson), as well as performing regularly with his own quartet, the Pete Whitman X-Tet, Benny Weinbeck Trio, Chris Bates' Good Vibes Trio, and Dean Sorenson Sextet.  Phil teaches at the U of M and MacPhail Center for Music. His recording credits are legion, including with the Chris Lomheim Trio (The Bridge), Pete Whitman Quintet (Sound of Water), X-Tet (Where's When), Mary Louise Knutson Trio (In the Bubble), Chris Bates' Good Vibes Trio,  and the new Dean Sorenson Sextet (Colors of the Soul). His own recordings include Subduction with the quartet (2006) a volcanic duo with trumpeter Kelly Rossum (Conflict, 2010). In 2006, City Pages named Phil its Jazz Artist of the Year. The Phil Hey Quartet will perform at the upcoming Twin Cities Jazz Festival, and on the main stage of the Iowa City Jazz Festival on July 2.
Dunsmore Room reservations highly recommended. The Dunsmore Room in Crooners Lounge is located at 6161 Highway 65 NE in Fridley, just north of I-694, about 20 minutes northeast of downtown Minneapolis. See full music calendar and other information at www.croonersloungemn.com/