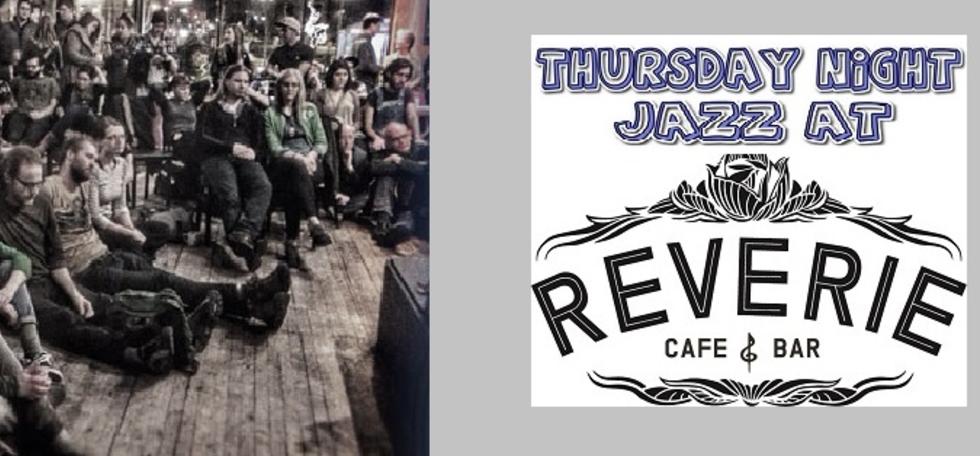 First it was Friday Night Jazz at The Nicollet, Steve Kenny's weekly presentation of the top area jazz ensembles in south Minneapolis. After about a year, it was briefly Friday Night Jazz in Exile as rebranding at The Nicollet and refocusing of their music program left the jazz series displaced for a month of Fridays. In early May, the renamed Thursday Night Jazz at Reverie had a "soft" opening, and finally the series is back, in its new time slot, with a "grand opening" show on Thursday, May 19. The monthly JazzINK Youth Showcase presents Halcyon Daze" at 7 pm, followed by the headline act, Fall of the House of Usher, at 9 pm.
JazzINK Youth Showcase, Halcyon Daze (7 pm)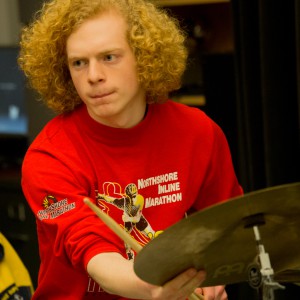 Notes drummer Sam Stroup, "Halcyon Daze is a punk-jazz quintet. Our age is important to our sound. HD offers a thoughtful, excited and youthful interpretation of jazz through our repertoire of original and covered material alike. Our sound reflects not only the diverse range of music we love to listen to, but also our perspectives, experiences, and lives thus far." Thus far, they've experienced life through their high school years– George Adzick (alto sax and flute, South), Ivan Cunningham (alto and tenor sax, Perpich Center for Arts Education), Yonci Jameson (bass clarinet, Southwest), Nicholas Christenson (bass, South), and Sam Stroup (drums, South).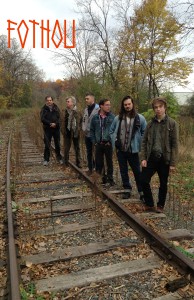 Fall of the House of Usher (9 pm)
Playing at such diverse venues as The Dakota, Black Dog, and Icehouse, Fall of the House of Usher is a large ensemble conceived and led by guitarist Chris Cunningham. Bassist Chris Bates describes the music as  "a melange of elegantly medicated slip sync world grooves that is sure to make you want to boogie," while the Dakota described the band as  a "dark, resinous, and brutally elegant master shot of musical possibilities— stealing with a vengeance from many of the world's deepest groove pockets- East, West, and North African, 80's East Village No Wave, Qawwali Trance, Early 70's Psychedelic Miles, and Good Old New Orleans Vampire Funk." What all this means, the music comes from a multigenerational roster of some of the most inventive musicians on the Twin Cities' music scene— Chris Cunningham (guitars), son Ivan Cunningham (saxes), Cole Pulice (saxes), Noah Ophoven-Baldwin (trumpet), Chris Bates (bass), Greg Schutte (drums), Adam Svec (vocals) and special guest, Michelle Kinney (cello).
Chris Cunningham is a guitarist/ producer/ composer/ remixer/ songwriter/educator who has performed on stage and in the studio with such artists as Marianne Faithfull, Joan Osborne, John Lurie's Lounge Lizards, Gavin Friday, Boukman Eksperyans, Coloring Time, Kill the Vultures, Omar Farouk Tekbilek, Katell Keineg, The Contortions, The Golden Paliminos, Marshall Crenshaw, Richie Havens, John Zorn, and The Saqqara Dogs. He currently composes for and leads the groups Mississippi Peace and Fall of the House of Usher, as well as working as composer and sound designer for cinema, with a specialty in surround-sound horror soundtracks. Chris has a Masters Degree in Music Performance and is currently on the the Sound Arts faculty at Minneapolis Community and Technical College (MCTC). He has served as Department Head of the Songwriting and Composition Department at McNally Smith College of Music, and as head of the Entertainment Business Department of IPR. Over the past fourteen years he has mentored over 1500 students of music, production, post production, composition, sound arts, and performance.
Ivan Cunningham (saxophones) is a junior at the Perpich Center for Arts Education, and a 2016 youth winner of the Eric Stokes Songwriting Contest sponsored by Zeitgeist. In addition to FOTHOU, he performs with Halcyon Daze (see above).
Another saxophonist with a musical heritage, Cole Pulice, son of JazzMN drummer Joe Pulice, keeps busy in the Twin Cities with Black Market Brass, PaviElle, Sonny Knight and the Lakers, Al Church and more.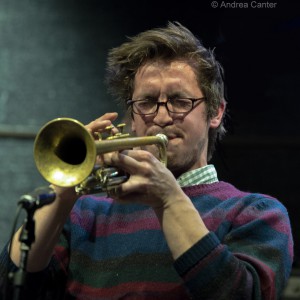 Trumpeter Noah Ophoven-Baldwin performs with Adam Linz's Le Percheron, the Adam Meckler Orchestra, Tasty Tones, Jake Baldwin, and leads his own trio.
Chris Bates (bass) is everywhere, from the Atlantis Quartet, Tall Tales, Red Planet, Framework, Bill Simenson Big Band, Nichols/Bates/Bates and more to fronting his own Red 5, Good Vibes Trio and Dimensions/Inventions trio. He also curates a monthly night of new music at Jazz Central Studios.
Greg Schutte is a drummer, producer, and sound designer who has as performed nationally and internationally with a wide variety of artists/groups, including: The Mickey Hart Band, Chastity Brown Band, Todd Clouser's A Love Electric, The Hornheads, Jelloslave, Lori Line, Anthony Cox, Adam Meckler, Mary Louise Knutson, and many more. He owns the Bathtub Shrine Studio in Northeast Minneapolis.
Adam Svec is a singer/songwriter/guitarist who has performed with Adam Krinsky,  Graham O'Brien, Camp Dark and more. The Stone Arch Bridge Festival described his sound as "lo-fi Midwest pop music that leans hard on lyrics and melodies."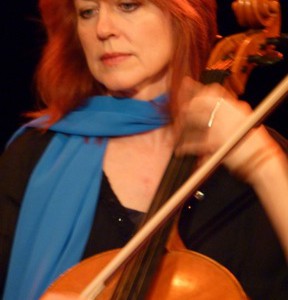 Special guest Michelle Kinney (wife of Chris, mother of Ivan Cunningham) performs her own compositions with the cello/drum quartet Jelloslave; the pipa, veena and cello trio Butterfly; and the new large improvising ensemble, Cherry Spoon Collective. She also is involved in several musical collaborations with ensemble projects including the spoken word, free improvising band Coloring Time; with Chris Cunningham's "micro orchestra," Mississippi Peace; and in projects with Twin Cities stars Nirmala Rajasekar, Prudence Johnson. and Gao Hong.
Thursday Night Jazz at Reverie (formerly The Nicollet) is located at 1931 Franklin Ave in south Minneapolis (corner of Nicollet and Franklin). No cover; tips ($10 suggested) to support the musicians and the series are appreciated. See the weekly schedule at www.thursdaynightjazzatreverie.info.