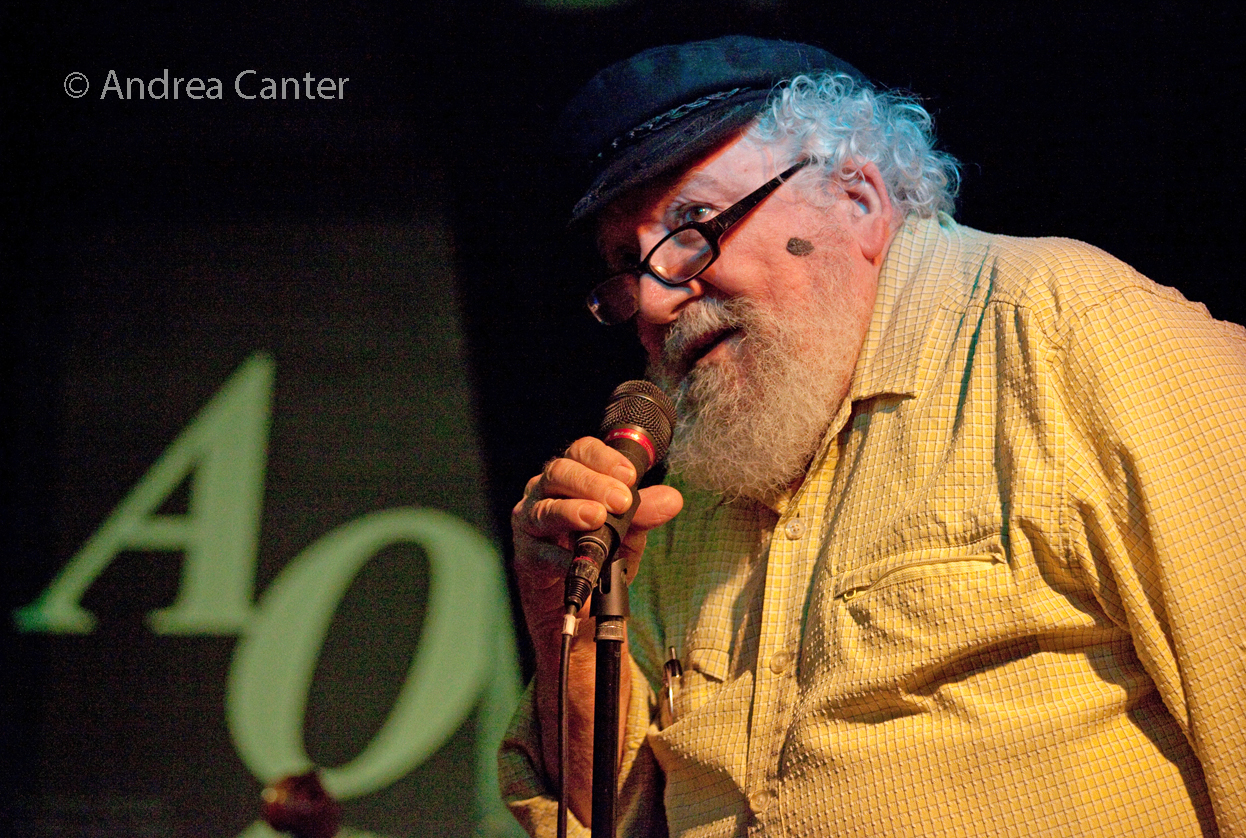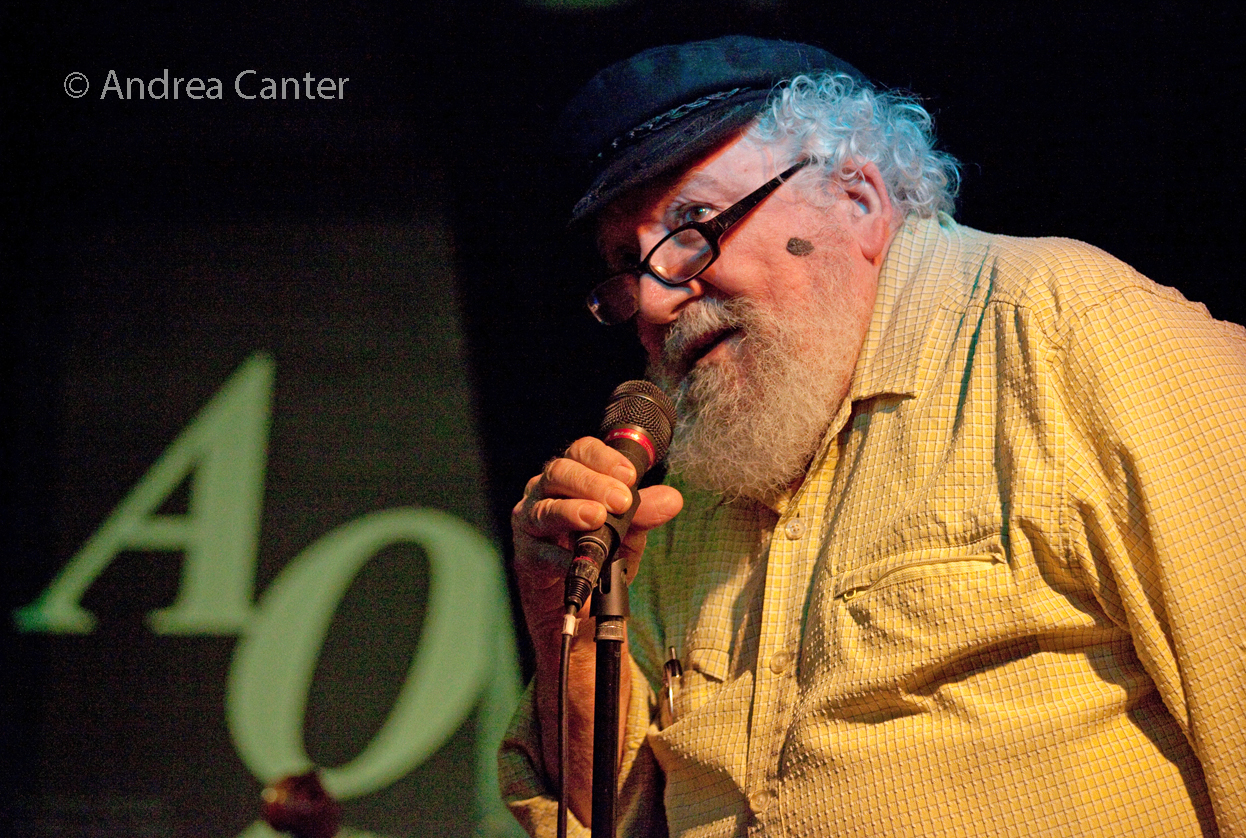 Author's Note. Much of this article is drawn from my interview with Davis in 2006, with thanks to Al Iverson for providing much of the background information.
"Support them all. It's a scary business with no fortunes to be made. Their joy in the music and your love are the main sustenance." –Davis Wilson
If you ever visited the Artists Quarter in St. Paul before it closed two years ago, you undoubtedly met Davis Wilson– the bearded, white-haired fellow sitting at the AQ entrance, taking your money for the night's gig, chatting with the customers about anything from the music of the evening to politics. On a slow night you might have seen him reading the paper or recounting stories about the AQ ("Do you remember the night we were robbed?"). On a weekend or any night with a big crowd piled into the club to hear a big act—the Pete Whitman X-Tet, the Tuesday Night Band, New York pianist Rick Germanson or perhaps Mose Allison or Roy Haynes, Davis assumed the role of dapper host, delivering his famous introduction, "We're pleased and flipped" to present the much anticipated artist.  When the AQ closed, many feared we would lose contact with Davis, but in addition stints as an Uber driver and annual gigs as Santa Claus, he managed to maintain a part-time presence on the local jazz scene, sometimes hosting at Jazz Central, introducing acts now and then at Studio Z, the Black Dog, and Twin Cities Jazz Festival. And often we would see Davis in the audience, supporting veterans and up-and-comers alike.
Davis peacefully died in his sleep on January 28, leaving behind a lifetime of music, friends, and unforgettable stories.
The Life and Times of Davis Wilson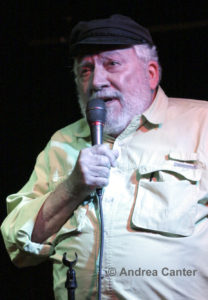 When you first met Davis, you quickly learned two things: 1) This man knew more about jazz, and music in general, than most of the folks coming to listen or coming to play! 2) The AQ was not the only life story of Davis Wilson. Davis grew up in Tampa, Florida in relatively poor circumstances, the son of a policeman. Although he earned a scholarship to Florida State University, he only lasted a semester and soon landed in the Navy, just after the conclusion of the Korean War. From 1954-58, his tour of duty took him first to San Diego, then to sea as a "Radar man."  After his discharge he spent time in Seattle, San Francisco, and El Paso, absorbing some of the thriving beat culture in the Bay Area, and many who know him would say that he still exudes some of that free-spirited creativity. Somewhere along the way, Davis picked up the piano and the congas; pianos weren't portable so he carried a conga drum in his duffel bag and sat in with musicians whenever he had the chance. Eventually Davis returned to Tampa, married and started a family. His wife, a former Minnesotan, persuaded him to move to the Twin Cities in the late 1980s. The marriage ended but by then Davis was becoming a part of the Twin Cities' art scene whenever his paper mill job allowed him the time.
Davis promoted the idea of music and poetry readings at a St. Paul bar/coffee house known then as Copernicus (now the Black Dog), and soon the place was a hotbed for local jazz. Later, another music venue opened, known as the Artists Quarter, and Davis would hang out whenever his work schedule permitted. Ultimately Kenny Horst took over as AQ owner.  After Davis retired in the mid-90s, he found himself working the door at the AQ. That door changed locations several times, and from his perch in the tiny "lobby" of the AQ, Davis Wilson observed a chunk of jazz history, which he was always eager to share.
Music in the Key of Davis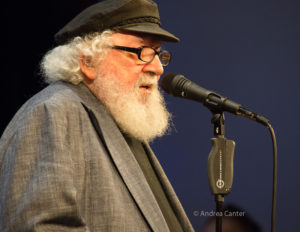 From his early years in Florida, hanging out in Haight Ashbury in the 60s, sitting in with musicians needing a conguero, manning the door of the Artists Quarter, and now hosting here and there as well as sitting in the audience, Davis Wilson has seen a broad history of music, particularly the evolution of jazz in the Twin Cities over the past 20 years.  And his tastes extend far beyond jazz.  When other obligations permit, "I attend the SPCO and Minnesota Orchestra whenever I can. I'll catch every opera, chamber concert, song recital, Schubert Club, Bach Society event possible. I try to make the good jazz gigs when I can." He was also a Bob Dylan fan, but classical music always topped the list.
If you asked him about his AQ favorite, he would tell you it was hard to single out just a few. "I love Mose Allison because of his songs," he said. "He can enclose profound truths in simple, unorthodox tunes and witty lyrics. Songs written 25 years ago are still very current, politically and emotionally. I love Roy Haynes, Lew Tabackin, Greg Tardy, David Hazeltine, and many others for the beauty and passion of their music. Ira Sullivan always blows me away as does Irv Williams. There's so many, many others."
Of trends in the Twin Cities jazz scene, Davis noted the opportunities for young musicians to grow into master artists. "The best part is watching young musicians grow up and become great players. So many of them have played their early gigs [here] and gone on to New York and elsewhere. In fact we're on the 2nd generation. The Rockwells, Petersons, Hazeltines, etc., who started in this town have made their mark and come back as veterans. The next generation is breathing down their necks."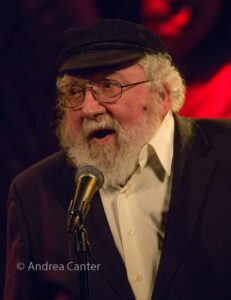 Manning the door at the Artists Quarter for nearly fifteen years, not much escaped Davis Wilson's attention, and once in a while, there was more than music and martinis to observe. "The only robbery attempt we've had came during a Mose Allison concert (a Friday night), during the first set," he recalled.  "Some poor crackhead, armed with a utility razor knife (boxcutter?) popped in while I was alone and demanded the money. When, in a moment of whatever, I threw the money into the club, he swung and whacked my hand, landing me in Regions [Hospital] for the night. Leigh Kamman kindly introduced the second set."
A "reformed" smoker himself, Davis observed the debate about smoking policies before city and state regulations made such wrangling moot. (Before the ban, Kenny Horst had instituted "no smoking" first sets at the AQ on weekends.) "Once, in the 5th & Jackson location, Dave King's wife, Lora, was there for a Happy Apple gig (before they were world famous) with daughter Ella, a baby at the time. Their following was very young then and therefore cigarette smokers. I asked the full house for no smoking while the baby was in there and (would you believe it?) they stopped. Only in Minnesota!"
And all who knew Davis were aware of, and in fact anticipated, his occasional "rant" regarding almost any issue of the day, but often regarding attitudes toward jazz and music. Occasionally he set his thoughts down as a "View From the Door," distributed via the AQ's e-mail list. When a would-be-patron asked once if the scheduled band (in this case, the Phil Hey Quartet) was local or national, Davis was off and running. "What is this Lake-Wobegone-thingy self-berating attitude in Minnesotans that implies that if an artist is from here they must not be as good as someone from New York or Chicago? You can't deny it. Garrison Keillor has made a career from this mindset. O.K., it's nice, but it's unfair to our musicians, dancers, actors, painters and storytellers, most of whom could hold their own anywhere. Stop it, I say! Stop it!"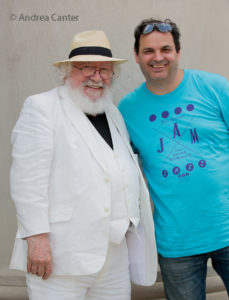 On the occasion of Davis's 70th birthday, I asked him about his most memorable music experiences. "I went to Orchestra Hall to hear a young Chinese pianist play the Rachmaninoff 3rd. I had not noticed the 2nd half of the program. Osmo conducted the Beethoven 5th Symphony. My hair stood up!! Some of the best Beethoven I've ever heard…I sat at the bar at the old Dakota and listened to Jimmy Scott's first-ever gig there with tears running down my face. I think Anthony Cox and Phil Hey were having the same feeling on the bandstand. Everybody in the house was caught by the emotion of his voice… Once, at the last AQ [on Jackson Street], Conte Condoli was playing on a Saturday; Kenny had just had retinal surgery and was not supposed to play. He played one set anyway. Phil Woods' quintet was in town so Kenny's friend Bill Goodwin agreed to play the last set. Of course Brian Lynch, the trumpet player, came along with his Stradivarius horn. Conte oohed and aahed over the horn. For about 1 1/2 hours,
Condoli and Lynch played some of the sublimest trumpet I've ever heard, switching horns around. Billy Peterson was on bass. There are enough stories to make a book, if there were anyone to read it."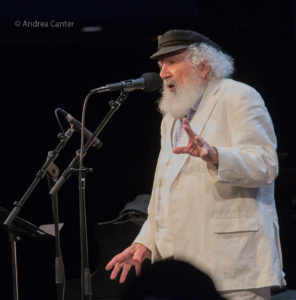 I last saw Davis this past fall on the patio at Crooners, sitting with his pal Jon Jacobson and appIauding a cross-generation trio of Will Kjeer, Charlie Lincoln and Dave King. And I recall birthday celebrations for Davis, 70 and 75 at the AQ, #80 at the Black Dog. There was just the start of talk about #85 coming in early March. I imagine we will, instead, be planning a jazzy send-off to one of our most beloved members of the Twin Cities jazz community.
"… Dig jazz, peace and love. See you at the door." –-Davis Wilson